PAID FOR POST
More voices from the retail industry
Sustainability matters to European consumers – but it would seem that not all businesses have realised how much, writes Arthur Lam, director of marketing for the UK, Ireland and Nordics at UPS.
UK consumers feel particularly strongly about this, with 77% of those we surveyed for a recent report saying sustainability is important.
In Retail Week's virtual event, Meet your new online consumer: What 10,000 European shoppers want from ecommerce in 2021, we explored key findings from our new UPS Smart Ecommerce report. The importance of sustainability to consumers became an overriding theme.
What is clear is that, while sustainability should remain a focus for all retailers, these efforts shouldn't cost the consumer.
Green issues are key
In our January 2021 survey of 10,000 European shoppers, consumers said that they want to see retailers considering the environment – 75% said this is important to them, particularly with respect to seeing larger retailers lowering their carbon footprint.
Sustainable packaging is also key – 54% expect this from large brands and 50% from smaller brands.
Indeed, in our discussion, the retailers in our panel – senior executives from eBay, Trouva and Wolf & Badger – agreed that customers will definitely make a conscious choice if they can see proof of a retailer's commitment to sustainable initiatives, such as carbon-footprint offsetting, packaging and, most importantly, the retailer's decisions around sourcing materials.
"eBay has seen a shift towards the sale of refurbished or pre-loved items"
Trouva has particularly noted this broader shift to conscious consumption and is seeing buyers move away from a single-use, disposable mindset to a desire for product value over a longer period.
eBay has also seen consumers spending differently, with a more definite shift towards the sale of refurbished or pre-loved items.
And with sustainability at the core of the Wolf & Badger ethos, the company now rates each of its brands against one of 16 sustainability badges.
The result is that brands that have passed this audit have a much lower return rate where sourcing of products, packaging and material is a sizeable consideration.
Constant improvements
As consumer demand for greater sustainability in retail grows, so too does the need for businesses to continuously build on their sustainability portfolio.
For instance, the UPS Eco Responsible Packaging Programme was created to recognise customers who are committed to helping the environment through sustainable packaging practices.
But recognising best practice is only one part of the equation. We built on this by adjusting how we source UPS recyclable Express packs, which are made from 80% recycled plastic and are available to customers.
By switching to a supplier in Germany, we were able to save 65 metric tonnes of CO2 per year.
It's a difficult job to offer sustainable materials while protecting your product with a minimum of packaging, but an integrated approach can help businesses to navigate this.
Ultimately, a choice of delivery methods, control over carbon footprint and the convenience of an integrated sustainability programme that takes the worry out of the buying process are the key things that consumers want when they purchase online, and we're doing all we can to help retailers offer exactly that.
The UPS Smart Ecommerce report is available to download in full here.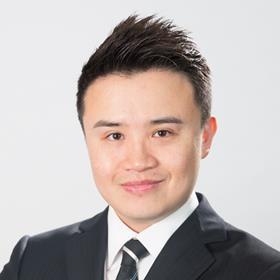 Arthur Lam is director of marketing for UK, Ireland and the Nordics at UPS
Arthur Lam has 20 years of experience across marketing, communications, strategy and business development roles and has lived and worked in Hong Kong, Canada, the US and China before moving to the UK.
Lam currently leads the UPS MarComm division across the UK, Ireland and the Nordics as part of the UPS leadership team. His responsibilities include opportunity and strategy development, revenue management, value creation and positioning, as well as communications.

UPS is one of the largest and most trusted global shipping and logistics companies worldwide, powered by more than 495,000 employees connecting more than 220 nations and territories across roads, rails, air and ocean. From checkout to receiving and returns, UPS ecommerce logistics provide a superior customer experience consistently across Europe's top eight markets.