PAID FOR POST
More voices from the retail industry
Conversity's Sarah Cameron explains how retailers need to combine personalisation with real-time data to appear more human online.
When it comes to shopping online, the biggest difficulty most retailers and brands face is trying to inject the personality, efficiency and brilliance of their in-store environment, which has often taken time and money to cultivate, into the rather naked and impersonal 'product listing' sphere of their digital channels.
Retailers and brands must make a concerted shift – it is no longer enough to try to simply humanise their digital presence.
"Retailers and brands must make a concerted shift – it is no longer enough to try to simply humanise their digital presence"
Now, retailers need to literally 'be human' online, recognising customer needs and the true significance of their mindset 'in the moment'.
This shift is vital to replicating the brains and personality of an in-store brand experience for your digital channels.
Getting personal
It's long been acknowledged that customer-centricity and personalisation are an absolute must for retailers and brands.
Time-poor customers are becoming increasingly frustrated and intolerant to generic messaging that doesn't fit with their individual wants and needs, yet the scattergun approach to promotions is still all too common.
Ignoring personalisation online, or failing to provide more than the most generic 'search and filter', has the potential to quickly lead to an inundation of results.
The consequence of this is often choice paralysis, whereby customers are so overwhelmed they simply divert from their shopping journeys altogether.
Typical customer pain points
Problems:
Choice overload – unsure what to buy because of complex product options.
The customer does not feel confident to buy.
Not easy to compare products.
The customer needs help with their product or service choice.
Solutions:
Help to navigate complex products and categories.
Personalised and real-time relevant recommendations across all touchpoints.
Advice they can trust based on their needs in the moment.
Peer group reviews and five-star ratings.
A brand they can have a unique relationship with and who understands them.
Tech driving change
More retailers know it is time for new clever tech to satisfy the formidable online customer.
Technology can help consumers navigate complex products, categories or services.
Retailers should strive to achieve the holy grail of both personalisation and relevance – using customer and real-time data to get it right every time – resulting in better conversions and increased customer satisfaction, loyalty and trust.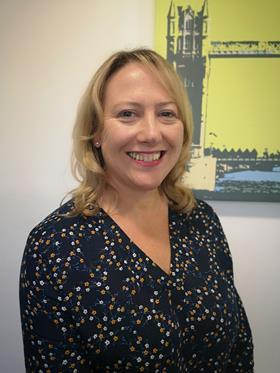 Sarah Cameron is director of customer experience at Conversity
A previous contributor to Retail Week, at Conversity Cameron works in partnership with clients to create an exceptional customer experience that drives revenue, advocacy and engagement.
Read Conversity's full report Being Human Online.

Conversity are intelligent guided selling experts who personalise recommendations for customers based on their real-time relevant needs. When a product is complex or choice is overwhelming, we provide the extra reassurance that empowers customers to have the confidence to buy.