PAID FOR POST
More voices from the retail industry
SD-WAN offers the ability to maximise your network's potential and boost CX at the same time, says TNS Payments Market global managing director John Tait.
We often think of the idea of "transformation" as something that happens almost immediately, but it's usually a more gradual process – less instant makeover and more caterpillar to butterfly.
This is especially true when it comes to digital transformation, which promises businesses increased agility in the face of change and the ability to take customer experiences to the next level, supported by new digital initiatives and technology-based strategies.
For digital transformation, a reliable network is needed to support diverse locations spread across a region, or even across countries and continents, while remaining highly secure, scalable, fast and reliable.
A type of network many businesses with these criteria now rely on is software-defined wide-area networking (SD-WAN). It offers a way to simplify the management and operation of a network by decoupling the networking hardware from the way it is controlled.
This type of networking solution is ideal for retailers beginning their digital transformation journey – here are three ways it can help.
1. Support a move to the cloud
Cloud is critical for a business working towards digital transformation. Your own operations, like your databases or servers, might not yet be based in the cloud, but you almost assuredly use services that are, such as Microsoft Office 365 and Google Drive. By adopting cloud, retailers can support a host of initiatives that will move them on to the path of digital transformation, such as:
New applications for point-of-sale transactions and stock management
24/7 online storefronts that support ecommerce and curbside pick-up options
Scalable, secure digital storage that can grow with a business
Free, in-store Wi-Fi
Once in the cloud, you have a world of possibilities, but to adopt it you need connectivity. SD-WAN gives a business the security, uptime, performance and redundancy it needs to support new digital strategies while also prioritising business-critical applications like payments.
2. Accept new types of payments
Retailers that can deliver a variety of payment options will make it easier for new and prospective customers to engage and buy. The pandemic has evolved payments provision with some parking spots turned into kerbside pick-up areas where customers pay for and pick up phone orders, while some restaurants have pivoted to outdoor-only dining and moved point-of-sale terminals outside.
SD-WAN's ability to expand connectivity over a wider area allows retailers to take payments in more places. This flexibility is ideal for the consumer, but it can create cybersecurity risks.
Look for best-in-class security protocols such as next-generation firewalls, anti-virus features, URL filtering and TLS packet inspection, as well as compliance with PCI DSS (payment card industry data security standard).
3. Navigate the unexpected
To stay profitable and grow in an uncertain future, retailers must turn to technologies that give them new ways to support their business and customers, and be agile even in a volatile market.
SD-WAN can be swiftly deployed to quickly deliver connectivity to new locations, allowing retailers to get new sites (pop-up shops, kerbside pick-up, new store location test runs, and so on) up and running in days instead of months.
SD-WAN offers a number of advantages for retailers or on the journey to digital transformation; these are just three of the ways it can be used to support new initiatives.
Some retailers may be challenged to implement this technology, either because their in-house IT team doesn't have the time or because they don't have in-house IT.
Fully managed solutions can help in this instance. They remove the hands-on work of deployment while giving a business access to all of an SD-WAN's capabilities – allowing retailers to focus on transforming the customer experience, rather than their network.
John Tait is global managing director of TNS Payments Market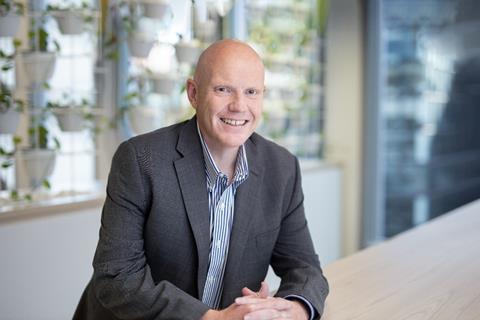 John Tait is responsible for identifying and driving growth across the Americas, Europe and Asia-Pacific regions, and is focused on meeting the unique requirements of TNS' customers.

Transaction Network Services (TNS) is a leading global provider of infrastructure-as-a-service solutions and is committed to delivering these and superior service to the world's most prestigious payments, financial services and telecommunications companies. Founded in 1990 in the US and headquartered in Reston, Virginia, TNS has a strong payments heritage and provides managed services in more than 60 countries across the Americas, Europe and the Asia Pacific region. TNS is a Level 1 PCI DSS certified service provider, a member of CONEXXUS, and a global board member of the ATM Industry Association (ATMIA).