PAID FOR POST
More voices from the retail industry
EY's Silvia Rindone explains the new principles retailers need to be adhering to in order to get ahead in the changeable retail landscape.
While some retailers are recognising the need to transform to stay relevant to the ever-changing consumer, some are still protecting their legacies.
Innovative pilot concepts only move the needle so far. Retailers must identify how to transform their business at scale and fast.
Holding on too tightly to a legacy that's limiting progress can suppress the confident and bold actions necessary.
Going from good to great
It's never been a better time to be a great retailer, but being good is no longer good enough.
It's time to break those tried and tested rules that don't have the impact they used to.
Retailers need to explore new perspectives on collaboration, segmentation and a consumer-centric approach to find the new rules:
Don't just create new value for yourself – create new value for your customer. What you sell and where you sell it represents only part of your relationship with the consumer. By anticipating where value will be created and how it will contribute to success, retailers can focus on their strengths and remove less competitive activities. Those that thrive will establish a lasting relationship with their customers that can move beyond the point of sale into new areas of service and support.
Don't please everyone – delight your chosen tribe. Trying to be all things to all people dilutes the value that retailers can bring to their customers. Unless you know what your customers value and what shapes their reason to buy, you are at risk from losing them. Understanding this gives justification to investment across the customer lifecycle. Retailers should establish a streamlined offering, both through their assortment and the principles that underpin them.
Don't just choose your partners – be the ideal partner. Retailers often focus on who works best for them, but collaborative relationships work both ways. Success will come to those who clearly articulate the value they bring to the table that mutually benefits both partners, especially those that share a collective purpose.
"It is critical to look at how the customer is changing and what their expectations are, and anticipate what they will become"
It is evident that new rules are required to stay relevant in today's retail landscape.
It is critical to look at how the customer is changing and what their expectations are, and anticipate what they will become.
In this way, value is created that is right for the retailer, its partners and the customer.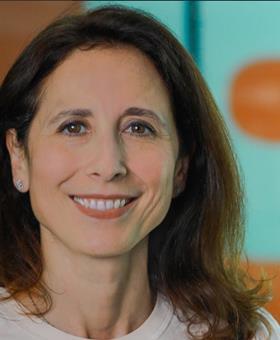 Silvia Rindone is retail advisory leader for UK and Ireland at EY
Learn more about how to stay relevant here.


EY – Helping our clients to solve their toughest issues.