PAID FOR POST
More voices from the retail industry
As we move out of the pandemic, there is a trio of key steps retailers must take to protect themselves, says Judith McCandless, head of retail at Board International
No one can predict what lies ahead. But, as the world begins to recover from the impact of the pandemic, retailers must switch their focus to the three key challenges they must address to develop a future-proof brand strategy.
1. A seamless experience – online and off
First, retailers must re-evaluate the store concept. If retailers are to coax shoppers out of their homes, they need to move from store as channel to store as experience. However, this cannot be at the expense of online channels that have been boosted during the pandemic, democratising brands, lines and products.
This is where omnichannel is key. Retailers need technology that provides a single view of performance to ensure the right products are available through the right channels. Powering this should be customer data that goes beyond traditional demographics – past purchase history, promotional uptake, even weather-based buying trends.
2. A positive impact through more accurate reporting
The move to more sustainable business models will also be critical. Contrary to what many fear, moving towards a circular economy does not require a complete operational overhaul. Rather, retailers should identify quick wins that have a positive impact. However, in our recent study, up to 70% of retailers said spreadsheets are their core tool for analytics and planning – lacking context and actionable insights.
To introduce more circular business practices, retailers should seek out technology platforms that aggregate data points throughout the supply chain and identify the areas where positive changes can be made.
3. Keeping up with the consumer
Finally, retailers must be prepared internally for ever-evolving consumer behaviours. Product and customer teams should be aligned and collaboratively using data insights to guide decisions. Historically, retailers have planned in advance based on past trends – but in a post-pandemic world, historical data can no longer be the basis of a retailer's strategy.
Retailers must move from lengthy, spreadsheet-based planning cycles and towards technology platforms that enable agile, proactive decision making and allows them to predict trends and model different scenarios accordingly. But only 29% of retailers are either highly satisfied or close to highly satisfied with their current planning solution.
With research showing that 50% of retailers make decisions based on gut instinct rather than data, it may be harder to successfully manage this constant cycle of change. Using readily available data and harnessing the latest technology will be critical as retailers seek to face these immense challenges.
Judith McCandless is head of retail at Board International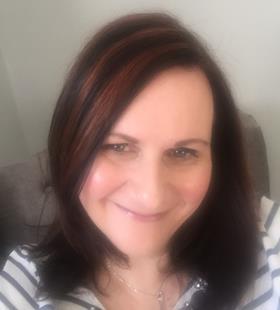 Judith McCandless works with global retailers to ensure that they have the right technology solution to meet their business needs and has been working in the retail industry for more than 25 years as a merchandiser and software implementer, and in the past 10 years has helped retailers understand how systems can resolve industry issues and deliver a return on investment.
She is proud to have spent many years working with retailers to understand the technology issues they face today and identify where systems can help resolve those issues, and has worked with many of the world's most exciting brands on multiple projects to help realise significant business benefits.

Board is the #1 decision-making platform, trusted by many retailers worldwide. Board technology provides a unified platform to support data-driven decisions, combining business analytics, reporting, forecasting and planning capabilities in one solution.