PAID FOR POST
More voices from the retail industry
In the digital age, taking care of your online presence is more crucial than ever. Reputation.com, a world leader in online reputation management, explains why focusing on feedback could help boost a retailer's standing both on and offline.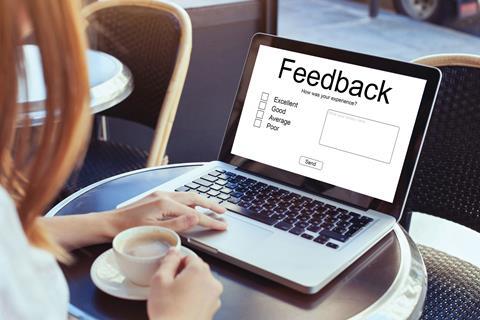 We are currently living in a golden age of consumer critique – the feedback economy.
Brands can't rely solely on their marketing messages and advertising to generate store footfall or website traffic; they need to be thinking bigger, considering anywhere a shopper can engage with them online, everywhere they see their content, or could be influenced, and take control of the narrative.
"Online footprint is multiplied several times over, so trying to manage these manually can become a difficult and lengthy task"
Managing a brand in this arena can become time consuming if not done right.
Online, a retailer's footprint is multiplied several times over. Each location should have its own unique profiles on Google My Business, Google Maps, Apple Maps, Facebook, Twitter and many more, so trying to manage these manually can become an extremely difficult and lengthy task.
Moving up the ranks
At head office level, what's needed is a top-down overview of what is being said and the content generated in response.
Consider all the places a consumer can engage and leave feedback, either to the overall brand or at local store level, as this offers insight into what's working well, what isn't and where improvements can be made.
Action point: Start with Google My Business page and remember that Google wants to provide the searcher with a valuable, relevant and helpful result, therefore it rewards brands that engage with their customers online. Its search algorithm ranks pages that are generating reviews and content higher than those that aren't.
Identifying patterns
There is a proven correlation between the financial performance of brands and the management of their online reputation, so taking the time to truly understand customer feedback can prove valuable for making key operational improvements.
Taking control of this doesn't have to be a lone effort. With the amount of feedback being generated from multiple different sources, it is unreasonable to expect to manage it comprehensively without the right technology.
Action point: Online reputation management (ORM) shouldn't be a generic 'tick-box' exercise with standard copy and paste responses. By using a proper platform, you're able to learn where issues may lie, even if they're not obvious at first sight. By using text and sentiment analysis, it is possible to identify key themes inside seemingly unique reviews and social posts – for example, a store may be too cold, or be low on till staff at certain times of the day. Identifying these patterns means that you can make operational changes quickly at a local level.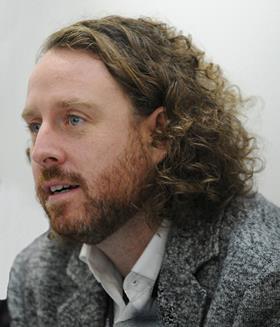 Anthony Gaskell is the managing director, EMEA, at Reputation.com
As part of Business Reporter's The Future of Retail campaign, he joined journalist Alastair Greener to discuss how ORM has become an essential part of any business's strategy. You can watch the full interview via The Telegraph here.

Reputation.com offers a full range of solutions for every customer touchpoint to help you manage your online reputation, so you can focus on running your business – be found, get chosen, improve experience.