PAID FOR POST
More voices from the retail industry
Eight seconds. That's all the time that retailers have to capture the attention of customers, according to research carried out by Microsoft.
Today's customer is overloaded with choice, constantly interrupted, switching between multiple channels, and it can be tricky to grab their attention and keep them coming back.
With loyalty schemes, retailers need to offer real, instant and obvious value to customers. Retailers must simplify their schemes to get results.
Four companies using loyalty in an interesting way include:
British Red Cross' Give and Gain loyalty scheme lets customers accrue points, which they can then redeem for first aid courses. This is a powerful, on-brand scheme, providing real value and supporting the charity's message. Figure out what's important to your customer and reward them with that.
Bravissimo's Reward Points scheme is simple – buy 10 bras, get one free. Retailers specialising in niche products can offer a 'coffee card' style scheme – whereby you receive one free product after purchasing a set amount – which is simple and easy for customers to track.
Alternatively, retailers can encourage customers to reach a spend threshold and offer a certain value as cashback. But the best thing about Bravissimo's scheme is it doesn't expire, giving the customer control.
The Simply Be Perks scheme boosts customer engagement. The scheme encourages members to share images of themselves enjoying their personalised rewards on social media, tagging Simply Be and using #SimplyPerks.
Using loyalty in this way as a free marketing tool is innovative and easily applicable to any rewards-based loyalty scheme. You can't go wrong with free publicity.
Paperchase's Treat Me loyalty scheme keeps customers spending by offering simple £5 rewards in addition to free click-and-collect (normally £2.99), next-day delivery and birthday vouchers.
A great incentive to encourage repeat custom is to offer clear cashback vouchers. According to a recent YouGov survey, 62% of customers would be convinced to sign up for a loyalty scheme if cashback was offered.
Making cashback non-product-specific means customers are more likely to use and love the scheme.
Download the new 16-page report: Loyalty Schemes: Trends Report 2019 for a deep-dive into current loyalty schemes offered in retail, along with insight into what really encourages repeat purchase.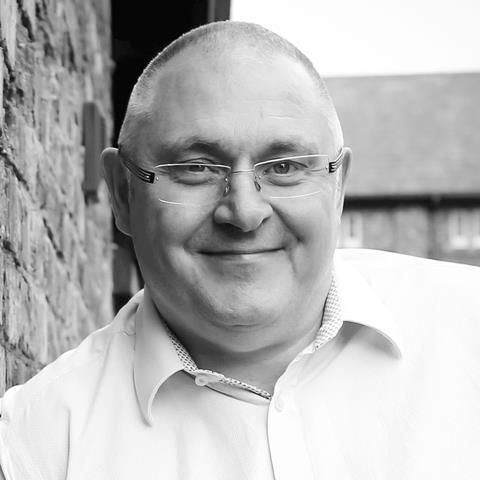 Ian Tomlinson is chief executive at Cybertill
Ian Tomlinson founded cloud-based retail technology company Cybertill in 2001. A leading expert in bridging the gap between on and offline retailing, Ian is an industry expert and recognised advisor on the future of retail technology.
Ian believes that many of the omnichannel challenges that multi-store retailers face can be solved by gathering more real-time data in store and utilising that data more effectively.

Cybertill builds EPoS and retail management systems for multi-store retailers. Find out more at cybertill.com.