PAID FOR POST
More voices from the retail industry
Giving your customers super-personalised service while also safeguarding their data can be a tricky tightrope to walk – Precisely's Martin James examines how retailers can achieve both without wobbling
In today's connected world, shopping is an always-on experience, where customers are only a few clicks away from making purchases – whether they're scrolling through social media or catching up on current affairs.
However, retailers are having to work harder than ever to stand out from the crowd and keep customers engaged throughout the purchasing journey.
To build brand loyalty and customer engagement, retailers need to implement new ways of creating highly personalised and frictionless user experiences, all while using, sharing and protecting customer data with the utmost integrity.
On top of this, retailers are facing more pressure than ever to demonstrate their sustainability credentials – with 83% of consumers saying they believe companies should be actively shaping environmental, social and governance (ESG) best practices, according to PwC.
This will only become a more prevalent concern for retailers with the onset of new legislation designed to shine a light on ESG initiatives. Retailers need to be refining their data management strategies now to ensure the integrity of the data that they hold.
Getting to know your shoppers
Today's customer expects to be treated as an individual. To be successful, companies must deliver personalised, digital, customer engagement that improves their experience, anytime and anywhere they want to interact.
Personalisation is not easy. It relies on a very deliberate and careful approach to assembling the right data points, developing a personalised profile for each customer and creating a path for constant improvement and refinement.
"To be successful, companies must deliver personalised, digital, customer engagement that improves their experience, anytime and anywhere they want to interact"
Artificial intelligence and machine learning are making it easier to sift through and analyse huge volumes of data – with social media, web analytics and mobile devices offering retailers a far deeper and more nuanced view of their customers.
By enriching existing customer information with external data sources such as geospatial information (eg: footfall; demographics), retailers can understand a target group of customers on a level that was unprecedented just a few years ago.
But to achieve true insight, customer data needs to be organised, managed and harmonised, and relationships and patterns need to be easily discoverable.
After all, data analysis is only as good as the data provided.
At the same time, customer information needs to be carefully safeguarded, both from a competitive standpoint and to meet increasingly stringent regulatory guidelines such as the GDPR.
Getting your data strategy right
In this era of rapidly advancing technology, data governance serves a vital function within every organisation, regardless of size or industry.
Simply put, an effective data governance strategy enables retailers to make decisions based on transparent and trustworthy data.
It helps them understand not only what their data assets are and how to access them but also how to use that data most effectively.
It can also maximise and quantify the value of data by preserving its quality, measuring its worth and maintaining consistency of use across the entire enterprise.
Establishing a thorough data governance model can also help retailers to actively monitor and report on their sustainability commitments – something that is becoming increasingly important through new regulatory mandates.
Building for long-term success
Starting in April 2022, new legislation in the UK will require businesses with more than 500 employees and £500m in turnover to report on their ESG efforts.
For retailers to be compliant, they will need to understand what they must report, who owns the responsibility for the reports and where they can find the information.
Establishing a firm foundation of data integrity means businesses can identify the most critical data for monitoring and reporting on their progress with ESG initiatives, track the quality, completeness and supply chain of that data, and demonstrate compliance against changing regulations and standards – supporting retailers in their aim to meet growing consumer preference for more sustainable products and processes.
Customer demand is constantly changing, as life events unfold, as buying preferences change and as societal trends emerge.
The businesses that are best able to extract meaningful insights from data – and demonstrate that they are doing right by their customers – will establish a competitive advantage for long-term success.
Martin James is a director for UK retail at Precisely
To learn more, watch Retail Week's Data 3.0: Elevating your ecommerce marketing strategy panel discussion on demand, featuring Martin and special guests from BrandAlley, Bloom & Wild and Moonpig.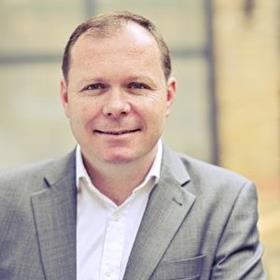 Precisely is the global leader in data integrity, providing accuracy, consistency, and context in data for 12,000 customers in more than 100 countries, including 99 of the Fortune 100. Precisely's data integration, data quality, data governance, location intelligence, and data enrichment products power better business decisions to create better outcomes. Learn more at www.precisely.com.