PAID FOR POST
More voices from the retail industry
What does it take to achieve world-class customer experience in retail today? You might think it's more data, but you'd be wrong. Critizr's Hazel Morton explains why your people hold the key.
How many people should be responsible for customer experience in your business? A small customer service team at HQ? A bigger department of CX and data specialists? Everyone across your entire organisation?
You may think that final answer sounds far-fetched. But it's not and there's an ever-growing number of retail businesses deciding it's the only way to deliver the world-class CX that's urgently needed to thrive in today's turbulent trading environment.
To demonstrate the point, look no further than successful European fashion chain Pimkie.
Customer relationships must lie with your local teams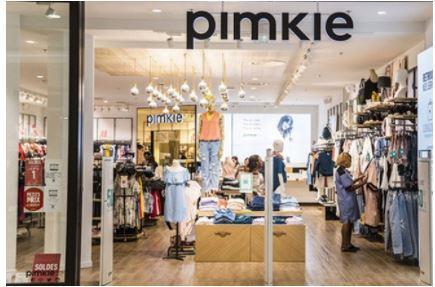 Like all retail businesses, Pimkie has a team of specialists at HQ to manage customer strategy, trends and planning. But it has also embedded CX technology across its 600 European stores and six ecommerce sites, handing responsibility to local teams for their own customer relationships.
So across the business, on a daily basis, the task of listening and responding to customer feedback and reviews, understanding the levers of CX improvement, taking action and championing customers at the front line of the business falls to local store managers and salespeople.
"One in three customers will leave a brand they love after just one bad experience"
The key word here is 'action'. As Hélène Moittié, Pimkie's head of customer excellence, puts it: "For us, customer excellence is the result of both listening and acting, and being able to offer a highly personalised course of action to our customers."
And this is where the most urgent challenge – and the biggest potential – lies for retailers.
Modern businesses are swamped with customer data, flowing fast through an ever-growing number of channels. But more data doesn't mean a better customer experience. It is in fact of no value at all to your business if it doesn't lead to action.
There's also the matter of meeting the soaring expectations of customers. One in three customers will leave a brand they love after just one bad experience, while 92% will completely abandon a company after two or three negative interactions, according to PwC's Future of CX report.
So, as we head into the final months of what has been a tumultuous year for retail, the good news is that there are steps you can take now to quickly raise your CX game – to meet, and even exceed, customer expectations:
1. Empower local teams
Traditional customer service departments can't provide the real-time, personal responses that modern customers expect.
Frontline retail staff can because they have local context, they can respond and take action quickly, and they can build a personal connection that builds trust and loyalty.
Even for companies with hundreds of branches, operational changes are easy to make to transform your organisation's CX systems and equip local teams with the means to drive CX improvement.
2. Create a daily habit
Customers want a response from your business quickly, and in some channels almost immediately, so having systems that are fast and easy to use is critical to CX success.
Staff are already busy, so find a way to integrate new processes easily into their working lives so it becomes a daily habit.
A lot of expensive retail technology risks going unused and delivering nothing in return, simply because it's too time-consuming or difficult for staff to use.
3. Make it personal
Create routes for staff to hold conversations and humanise customer interactions.
Customers have come to expect a more personal, empathetic service from retail staff, and standardised responses make them feel like a number.
If responses are conversational, personalised and show care and an intent to take action, customers will feel valued.
4. Think omnichannel
If your processes are currently disjointed, make urgent changes to deliver a pain-free process for your customers, especially now that Covid has pushed an even greater number of customer conversations online.
Pimkie's system facilitates interaction at every possible stage of the customer journey: at point-of-sale in store, post-purchase, post-delivery, via the brand's ecommerce site, during after-sales interaction and through spontaneous reviews on local platforms such as Google My Business.
"Think about customer feedback as a loop, with every conversation making something happen that drives positive, company-wide benefits"
5. Take action
A big but all too common mistake is to view customer feedback as a two-step process: customer contact followed by business response. This misses the most critical component: action.
Think about it as a loop, with every customer conversation making something happen that drives positive, company-wide benefits – fixing a problem, winning back a dissatisfied customer, generating insight into a new trend, rewarding staff or making a business-critical change to the way you operate.
6. Measure results, share success
The same technology you use to manage customer conversations should also be able to measure a mix of metrics to showcase CX success to the business.
Challenge business teams around customer satisfaction indicators such as Net Promoter Score and share improved scores and positive feedback to boost staff morale.
Despite the march of technology, it's still human relationships, and the conversations and connections that form them, that will drive retail in the future.
Critizr's new ebook is an essential guide for your business, explaining in three simple stages how to:
Enable your organisation to listen to customers
Empower the right people to manage feedback and take action
Build loyalty and a genuine human connection between your brand and customers
Download the ebook here today to start transforming your customer experience.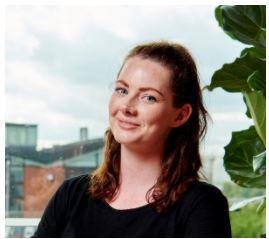 Hazel Morton leads UK marketing for Critizr UK, Europe's leading customer feedback platform
Innovator and customer-obsessed individual Hazel was named in CX Network's 30 Under 30 game-changers within customer experience. Currently working within the customer experience space at leading start-up Critizr and formally the CMO at customer insight company Big Data for Humans.

Critizr Connection is Europe's leading customer interaction management platform. Founded in 2012 and used by over 80 of Europe's biggest companies, it is transforming the way businesses interact with their customers, take action, resolve issues and create stronger relationships across multiple channels.