PAID FOR POST
More voices from the retail industry
From disgruntled consumers to high-pressured, busy environments, customer-facing roles in retail often bear the brunt of the more challenging aspects of the industry. Workday's Laurent Homeyer examines five ways retail leaders can enhance the front-line experience.
Retail front-line workers have had a challenging few years. Hot on the heels of the Covid pandemic, the cost-of-living crisis means they've had to deal with uneasy and often frustrated customers – not to mention the pressure they themselves will be feeling in the face of rising costs and a pay packet that no longer stretches as far.
These challenges have been exacerbated by high turnover rates and many retailers find themselves facing a worker retention crisis.
However, hope is on the horizon.
In our recent report Empathy and Empowerment: The New Front-Line Experience, drawing on a study conducted by Longitude, a Financial Times company, we found a small cohort (11%) of front-line leaders – represented across the four industries we surveyed (hospitality, healthcare, manufacturing and retail) – who are blazing a hopeful path.
These organisations have committed to an improved front-line worker experience as a business strategy. And it's paying off — these front-line leaders report lower employee turnover than their historical average.
Although the retail industry is experiencing turnover, we found that 65% of retailers say their managers' awareness of front-line worker mental health increased during the pandemic.
What's more, of the four industries surveyed, retailers were the most likely to say they value front-line employee experience as highly as customer experience.
Offering workers more flexibility and control
Front-line leaders seem to have a greater understanding of how difficult the past few years have been for their workers and they enhance the front-line workforce experience in five ways:
Empowering their front-line workers with more control and flexibility
Investing in employee-first tools and technology
Relying on data insights to inform and improve employee experience
Focusing on front-line workers' development and well-being
Listening to their front-line workers' wants and needs
Of special interest to retail, we found that front-line leaders are significantly more likely than other organisations to use employee-first scheduling tools with their front-line workforce (42% compared with 27% overall). They are also 10% more likely to have introduced greater scheduling control for front-line workers in the past two years.
Promisingly, retail executives are more likely than our other industry leaders to say that data is a guiding factor in evaluating front-line worker experience and that better access to quality insights will improve things. This will be crucial to their future success, as employee needs and expectations continue to evolve.
Evolution is vital during times of adversity. Now is the time for retailers to sit up and recognise that the same old behaviour is going to put them at risk when the next crisis occurs.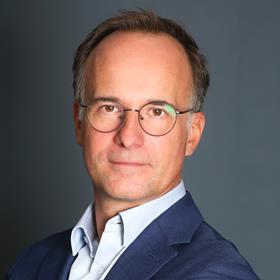 Laurent Homeyer is strategic industry advisor at Workday in charge of the distribution and hospitality industries for the EMEA region

Workday is a leading provider of enterprise cloud applications for finance and human resources, helping customers adapt and thrive in a changing world. Workday applications for financial management, human resources, planning, spend management and analytics have been adopted by thousands of organisations around the world and across industries – from medium-sized businesses to more than 45% of the Fortune 500. For more information about Workday, visit workday.com.
View full Profile