PAID FOR POST
More voices from the retail industry
With a retail peak that will predominantly play out online this year, especially given the new lockdown restrictions, Capita examines how technology can help keep customers happy
In the past, the retail landscape was a world of two halves: on the one side were the classical bricks-and-mortar stores and on the other were the online retailers.
People went to physical shops to compare and try out purchases, chat to in-store staff, perhaps enjoy a free sample or take part in a special event or promotion and take their shopping straight home.
Meanwhile, online shops were ideal for products that consumers did not need to see or try before you buy.
In fact, it was widely believed in the early days of ecommerce that certain product categories could never be sold online, such as jewellery, high-end fashion and cars.
Web technology at that time was nowhere near advanced enough to show these products to their advantage; consumers were wary of making expensive online purchases and many retailers were reluctant to undertake the liabilities of delivery, refunds and returns.
Time to step up to customer expectations
But times and technology change and shoppers can enjoy virtual experiences, personal service and assurances of safety and security that is just as good as in the real world – in some cases, better.
This is where the problem lies. When ecommerce tools and technologies are more affordable and accessible to retailers than ever before, how can they stand out from the competition?
How can they surprise and delight customers who expect a joined and consistent journey, from discovery to delivery across multiple channels and touchpoints, from apps and social media to telephone and live chat support.
Customers have the same high expectations of choice, convenience and service wherever they are – they are looking for a fully 'phygital' experience and expect retailers to deliver it.
Add a new dimension to online retailing
With the 2020 peak trading period fast approaching, how retailers rise to this challenge is likely to be a decisive and defining event in their relationship with customers into next year and beyond.
Experience is everything and no respecter of time, place – or peaks.
This is why forward-looking retailers are investing in tools and technology such as augmented reality (AR), which add a whole new dimension to product displays and demonstrations.
Customers can see how furniture would fit in their home or how their Christmas lights would look in their garden. This helps overcome the real-time 'try before you buy' advantage of a physical store as well as increasing conversions and reducing returns.
"It can be easy to forget that some customers just love to revel in the actual experience of shopping. They are the ones who can become a store's most loyal advocates"
It transforms the most pragmatic of online stores into immersive experiences that gently and intuitively guide customers through the browsing, comparison and checkout process, without the real-world niggles of traipsing from store-to-store, trying to imagine products in-situ and having to transport them home.
It gives customers an experience as lifelike online as it is offline and a website more 'wow', to encourage referrals and social sharing.
After all, it can be easy to forget that some customers just love to revel in the actual experience of shopping. They are the ones who can become a store's most loyal advocates and a vital competitive advantage in increasing revenues while driving down costs.
In a retail landscape that is more challenging than ever, happy customers are your most valuable asset.
Alan Linter is Capita's innovation director.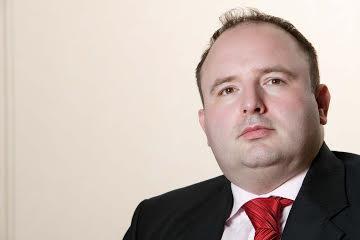 Capita offers a range of customer experience solutions. Its virtual contact centre solutions allow retailers to quickly deploy a high-quality customer service and support operation that flexes with trading patterns, represents brand values and protects reputation.
Using flexible and robust cloud-based systems, its contact centres can be implemented at speed to meet sudden peaks in trading demand. It also offers conversational AI solutions, such as smart chatbots, which can relieve the pressure on contact centres and reserve skilled staff for more complex queries.


Capita is a consulting, digital services and software business, delivering innovative solutions and simplifying the connections between businesses and customers, governments and citizens.