PAID FOR POST
More voices from the retail industry
Learn more about connected consumers' preferences for everything from fitness trackers to drones as Osborne Clarke reveals its latest findings in partnership with Retail Week.
It is trite to say that the way in which we live has changed beyond all recognition in the last 10 years. We all know that.
We all know that we live in a connected world where the real and the virtual collide and merge. Our customers are all living and thriving in this always-on environment.
"Contactless payment methods are gaining traction across Europe, with 45% of European connected consumers using them regularly"
But do we know what they want? Osborne Clarke, in conjunction with Retail Week, thought we would ask them. Read the report here.
In November last year, we published our second and expanded report on the connected consumer. We asked 7,000 consumers in seven EU countries about wearable technology, virtual doctor consultations, data-sharing and technologies like virtual dressing rooms, drones and driverless cars.
North/South divide
We found that there was a north/south divide in the enthusiasm for consumers to take up and use connected technologies. The southern countries, Italy and Spain, had the greater appetite for adopting new methods of consuming goods and services. In Italy, for example, 58% of consumers said they would prefer to have a virtual health consultation than go to see a doctor.
So what did we find out?
Across Europe, 36% of connected consumers use fitness trackers. This represents a significant increase in the popularity and use of fitness trackers from our 2015 survey.
Across Europe, 53% of connected consumers are willing to share their personal data when buying online. The Italians are the most willing (66%), but sharing data comes at a price. Some 82% of connected consumers expected to receive personalised offers in return for their data.
Not surprisingly, cost is the biggest consideration when making a purchase decision, especially in the UK. In this country, 65% said it was the most important factor and 89% put it in their top three considerations. Contrast this with the importance of brand – only 2% rated this highest, with only 22% putting it in their top three considerations.
Contactless payment methods are gaining traction across Europe, with 45% of European connected consumers using them regularly. In the UK, the use of contactless cards (80%) is far more prevalent among those using contactless payments than the use of mobile technology (8%).
Security of the payment method continues to be a major concern for connected consumers, with 54% ranking it as most important, compared with only 16% for convenience and 5% for speed.
To find out more about our findings, what consumers think about drones and more, download The European Connected Consumer: A Life Lived Online report here.
Jon Fell, UK partner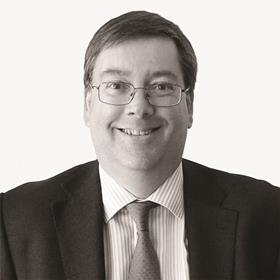 Osborne Clarke is an international legal practice providing commercially focused insights and services.