PAID FOR POST
More voices from the retail industry
Bridging the gap between online and offline is all about giving consumers real-life moments they care about.
Doom-and-gloom stories about the demise of the high street would have you thinking physical retailers have had their day, as an increasing number of consumers turn to online shopping in the search for bargains and convenience.
With online sales now accounting for 17% of all UK retail sales, according to the Office for National Statistics, ecommerce is increasing at an exponential rate and poses an undeniable growing threat to traditional retailers.
However, through embracing fresh thinking and adopting new approaches, high street retailers can bridge the gap between online and in-store experiences to ensure they complement – rather than compete with – each other.
"With online sales now accounting for 17% of all UK retail sales, ecommerce poses an undeniable growing threat to traditional retailers"
Through using cutting-edge display technologies, retailers can link their digital and physical estates to create a truly holistic shopping experience.
1. Catch the eye
The most successful retailers turn heads as customers walk down the high street.
Installing the right display solutions delivers high visual impact, enabling retailers to drive the right communication central to their business objectives.
Such solutions, including those offered by Samsung, enable multichannel usage of marketing content to truly reflect the online experience in physical locations, from sales promotions adaptable to the weather to short videos and in-store social media campaigns.
2. Consistency is key
Displays can also be used to deliver a consistent shopping experience.
Interactive solutions offer shoppers a customer journey that puts them in control – much like they are when they shop online.
Samsung interactive displays allow customers to scroll, zoom and flick through product portfolios or enjoy brand content to help to replicate online behaviour in a physical setting.
3. Make it seamless
Convenience is also a major factor in online shopping – no queues.
Displays that feature interactivity are a great way to forge a connection with customers and offer an easy tactic to encourage engagement.
Through partnering with innovative solutions providers, interactive displays can enable customers to digitally browse, select and purchase products in store – a literal one-stop-shop customer experience.
4. Create memories
Complementing online convenience with in-store experience will give customers a reason to come back.
In-store solutions that integrate with a wide range of technologies, such as Samsung Gear VR, allow customers the chance to experience holiday destinations, test-drive cars and look around properties to enhance the customer decision journey.
Consumers return to experiential retail spaces because they want to engage with brands they love, enjoy real-life moments and be the first to share exclusive experiences.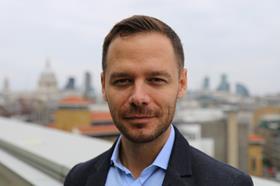 Ben Holmes

Head of Display, Samsung Electronics UK


Samsung inspires the world and shapes the future with transformative ideas and technologies. The company is redefining the worlds of TVs, smartphones, wearable devices, tablets, digital appliances, network systems and memory, system LSI, foundry and LED solutions. For the latest news, please visit the Samsung Newsroom at https://news.samsung.com/uk.