PAID FOR POST
More voices from the retail industry
Retailers can bring the best of online into their stores, says Joanne Joliet, head of worldwide business development, fashion and apparel, Amazon Web Services.
Shopping should be easy, simple, and enjoyable. In the customer's mind, the retailer or brand is one entity, regardless of the sales channel, and customers expect their journey to shift fluidly between digital and physical touchpoints with the same convenience in-store as online.
The most common pain points for customers while shopping in physical stores are long checkout queues, out-of-stock items, difficulty locating products, lack of help and little or no product information.
"If retailers don't elevate the in-store experience, they risk losing customers to retailers who do"
Customers often do not encounter these annoyances online because there is never a checkout line; search engines generally make finding items easy; product details are readily available; and immediate help can be just a chat window away. These raise the bar for customer expectations and if retailers don't elevate the in-store experience, they risk losing customers to retailers who do.
As AWS and our partners prepare for our EMEA Retail Symposium addressing these topics and more – which you can register for – here are five key strategies to connect with shoppers through cloud-based smart store innovations.
1. Frictionless payments in-store
Waiting in long checkout queues can sour an otherwise great shopping trip. To prevent customer frustration and basket abandonment, retailers should offer frictionless transactions.
With AWS Smart Store, retailers across grocery, convenience, and pharmacy can start building contactless solutions for product scanning, adding to cart, payment and self-checkout, using computer vision and mobile technology
2. Personalised interactions in retail stores
As the customer journey fluidly moves between online and offline interactions, customers want to experience a similar level of personalisation. With online shopping, a retailer can see every click the customer makes, how long they dwell (or view an item), and whether they select or abandon a product. This allows retailers to harvest data and curate personalised experiences.
With Amazon Personalize, store associates can offer rich personalisation with relevant recommendations based on individual preferences as they engage with customers.
3. In-store retail shopping assistance
Many customers shop in stores so they can see and touch products, gather information, and ask questions. But finding a store associate to help can sometimes be difficult, especially during peak shopping periods.
With AWS Smart Store, a customer can use their mobile phone to scan a barcode or QR code and immediately see product information like contents, materials, ingredients or allergens, sourcing details, product location, in-stock availability, pricing, and recommendations for related products.
Retailers can also use voice technologies so people can ask questions about the product, hear product location information, and get recommendations for pairing, such as food and wine.
This shopping assistance increases customer confidence, influences buying decisions, encourages add-on or upsell, and enhances the overall experience because customers don't have to wait for help.
4. Virtual retail product exploration
Online retailers have been accelerating their use of AR and VR, especially when the pandemic limited in-store shopping. Retailers can also enhance the in-store experience with virtual product exploration, including:
Virtual fit: This is incredibly helpful when the exact product – fashion, footwear, accessories, jewellery – is not available in the store
Design and scale: Perfect for home design, customers can use VR to visualise how furniture or homewares will fit in their homes
Testing products: Customers can test items without having to apply the product. This is great for cosmetics because customers can try a lot of products without using a common sample
Envision recipes and meals: This is ideal for grocery stores and speciality food stores because people can visualise products as part of a complete dish or meal
5. Health and safety technologies
Retailers have an obligation to protect the health and safety of customers, and with AWS Panorama, robotics, and digital shelf-edge technologies, retailers have real-time store visibility to monitor customer traffic to detect overcrowding, for social distancing or to ensure people can easily move through the store on a busy day.
Managers can address safety hazards like product spills or large displays that block visibility or flow before accidents occur. By proactively mitigating health and safety issues, customers can feel confident about shopping and retailers can focus on serving customers.
To learn more, sign up for the EMEA Retail Symposium.
Joanne Joliet is head of worldwide business development, fashion and apparel at Amazon Web Services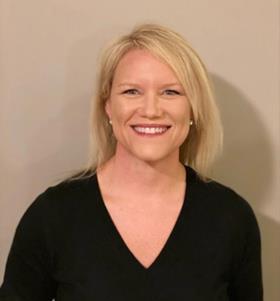 Joanne Joliet leads the worldwide strategy and thought leadership for the apparel and fashion segments at AWS.
In partnership with the AWS Retail and CPG leadership teams, she works to deliver cloud migration and modernisation strategies, partner solutions, and go-to-market capabilities. Joliet has more than 20 years of retail technology and industry experience.

Amazon Web Services provides a highly reliable, scalable, low-cost infrastructure platform in the cloud that powers hundreds of thousands of businesses in 190 countries around the world.