PAID FOR POST
More voices from the retail industry
Five essential tips to help retailers keep their online store ahead of the competition this Christmas.
With the golden quarter upon us, it is vital retailers prepare their online store for increased traffic and sales during the festive period.
To help you devise your omnichannel approach and tackle peak online sales with ease, we've compiled five essential tips for retailers to keep their online store ahead of their competitors this Christmas.
1. Prepare your online store
Firstly take time to reconsider your current store policies and learn from your previous peak store seasons. Consumers will appreciate an extended return and exchange policy over the Christmas period, or discounted shipping on higher cart spend.
You may also want to consider partnering with a Google Premier Partner for your Shopping Ads campaign, such as our own Google Shopping Ads by Kelkoo Group offering, guaranteeing your store quality traffic with a 20% increase in your return on advertising spend.
2. Embrace omnichannel
From Ted Baker to Superdrug, it's no surprise that the number of UK retailers embracing omnichannel marketing is on the rise.
Recent data from the Aberdeen Group has shown that companies retain on average 89% of customers if they use an omnichannel strategy, compared with 33% for companies with weak omnichannel customer engagement.
Offering consumers a shopping experience that encourages interaction and a multichannel experience as they progress through the sales funnel, means you are much more likely to build a loyal customer following year on year.
3. Share the love on social
Social media is reshaping the way that consumers shop and interact with their favourite brands.
Recent figures from Net Imperative highlight that Instagram Ad spend has increased 94% year on year, as brands look to the power of mobile shopping and an integrated marketing approach to grow their digital following.
Pureplay ecommerce brands have seen their sales soar thanks to the launch of Instagram shopping, so if you haven't already there is no better time than the present to embrace social in time for the Christmas rush.
4. Plan your email marketing
Email marketing is a quick win to boost traffic to your online store. Make sure that you have an editorial calendar in place and tap into your existing customer database to highlight flash sales and offers exclusive to returning shoppers.
5. Track your traffic
Tracking is vital to secure a benchmark for your Christmas marketing push. Set up Google Analytics on your store to keep tabs on your specific campaign, to better manage results from individual promotions and channels. Once your tracking is in place, you can begin to roll out your festive sales drive.
The Christmas season provides myriad opportunities for your ecommerce business, so get planning, preparing and tracking to increase your conversions and average order size.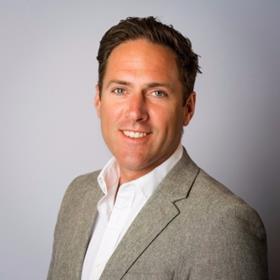 Paul Lyonette is Kelkoo commercial director for the UK and Europe

Kelkoo Group is a pan-European ecommerce marketing platform that connects our merchants' products to a network of proprietary shopping websites and premium publishers.