PAID FOR POST
More voices from the retail industry
Reputation.com's Anthony Gaskell explains why keeping track of your online position – and that of your competition – is more important than ever in the feedback economy
We operate in a consumer-driven era when the voice of the customer is amplified like never before through omni-channel feedback; we call this the feedback economy.
The feedback economy is crowded, complicated and dynamic
Prospective customers read reviews, check social media and talk to their friends and family to evaluate whether they should use your services – the feedback economy is crowded, complicated and dynamic.
Major online review websites, such as Google, along with industry-specific sites like Trustpilot, are consistently adding new features to cater to the ever-changing needs of the customer. The relative importance of each of these websites to consumer decisions also changes regularly.
Social media giants like Facebook and Twitter are regularly rolling out new features to help them stay ahead of new entrants like Snapchat. Facebook Local is a great example of this. Similar to Google My Business, it gives retailers a chance to add rich data. This signifies one way in which Facebook is beginning to challenge Google for a larger share in the 'online shop front' space.
Your customers will never stop talking about you online, so it's best to have a hand in managing the situation and staying on top of the communication.
Be proactive in handling your online reputation
While you may not have direct control over what customers say or do online, you can proactively get ahead of the chatter to mitigate customer issues, bolster your reputation and turn satisfied customers into loyal brand advocates.
This makes the ability to monitor and manage your online reputation a critical business function, while also understanding at a glance what your online reputation and customer experience looks like in real-time.
Keep track of the competition
To help with this, Reputation.com created 'Reputation Score', which uses a brand's online reputation to calculate a real-time score they can use to monitor and improve their digital presence.
Each and every business has a 'Reputation Score', and each and every industry has their own industry averages, best-in-class and underperformers to keep track of. You need to know not only how your brand is performing online, but also understand what your competition looks like too, and what areas you can improve on to become the best-in-class example for your sector.
The score is based on the retailer's performance online including review count, spread, visibility and star ratings. Reputation.com's technology will benchmark your business against others using a 1,000-point scale, so you can understand where you need to improve.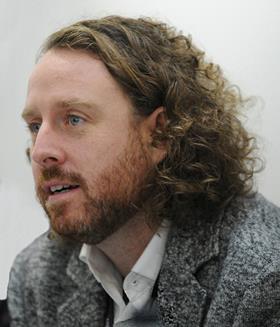 Anthony Gaskell is managing director EMEA at Reputation.com. Learn more about Reputation.com and the 'Reputation Score' here.


Reputation.com offers a full range of solutions for every customer touchpoint to help you manage your online reputation, so you can focus on running your business – be found, get chosen, improve experience.