PAID FOR POST
More voices from the retail industry
As retailers prepare for the key festive trading season, there are huge competitive gains to be made from the data it will generate, says Miya Knights, author and retail technology consultant
UK retail is hoping for a better 2021 festive trading season compared with last year, which saw only 0.3% growth recorded by the Office of National Statistics over November and December. This makes the run into Black Friday and Cyber Monday, kicked off by Thanksgiving on 25 November, even more crucial than ever before – and any competitive advantage will be critical.
But I would argue this year's competitive gains will be measured in terms of how well retailers can translate the digital growth of the past 18 months into higher margins and profits, alongside increased sales.
Remember, online growth hasn't slowed as fast as the predictions, while store footfall is still down some 20% on 2019 levels. So, this trading period will test which retailers have been able to use this explosion of new data to drive insight on their offer and customers.
Data insight fuels success
Working with software development experts at Objectivity to identify what data retailers now need to prioritise and how, it's become apparent that managing the sheer variety, volume and velocity of data is the next challenge in efforts to digitally transform their businesses.
As identified in the company's new white paper, How Leading Retailers Leverage Data for Business Success, a myriad of supply chain, sales and marketing touch points generate data during every step of the value chain. But what can be done with it is key.
Product, order and customer data must be effectively gathered and analysed to streamline every process and squeeze more value out of every interaction. Labour models, for example, rely on accurate data and predictive analytics as trends continue to change.
Forecasting digital demand
Getting staffing levels right, much as less store estates, to cope with the inevitable Christmas rush could help shore up margins and contribute to the bottom line by applying accurate data and predictive analytics to more dynamic pricing and promotions as well as sales forecasting.
But there are common mistakes to avoid and important data gathering considerations when it comes to leveraging data insights to increase business success. The value of a 'data lake' and the IT governance required to harness insight from it must be carefully considered.
Life cycles and master data management are other considerations, as is lineage, cataloguing and the appointment of a data steward. In addition to the tools and infrastructure needed to harness data-driven insight, putting the data into the hands of the right people is vital.
The paper explores the likes of Zara's RFID supply chain initiative and Zalando's advanced analytics to slash returns as great examples of retailers who have used data to improve the bottom line. One thing's for sure, it will be digitally enabled, data-driven insight that will separate retail's winners from the losers this festive season.
Miya Knights is an author, publisher research director and consultant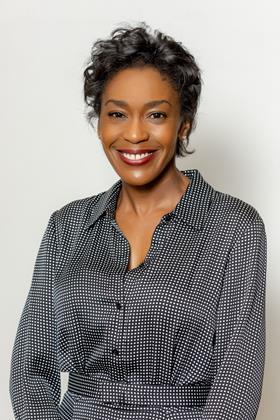 Miya Knights has more than 20 years' experience as an author, journalist and publisher, research analyst and consultant, specialising in enterprise technology use in retail. She began her research career as senior research analyst with IDC Retail Insights, having edited Retail Technology magazine for 10 years, which she now also owns and publishes.
Knights is consistently ranked as one of the top retail technology industry influencers, and has recently appeared on the BBC, Channel 4, ITN and Sky News. Most recently, she served as head of industry insight for digital marketing technology provider Eagle Eye Solutions, helping major retailers build best-in-class loyalty and promotions strategies.

Objectivity is a values-driven custom software provider offering a wide range of IT services: web and desktop apps, cloud, AI and ML, as well as maintenance. We specialise in delivering industry-tailored applications – we've been developing retail software solutions since 1991 and more than 100 of our professionals work in retail projects.