PAID FOR POST
More voices from the retail industry
Now is the time to build back better with more dynamic, agile and flexible supply chains capable of meeting the shifting behavioural needs of the post-coronavirus consumer.
In the space of just one trading quarter, the entire way that retailers operate and customers shop has been turned on its head.
Retail Week's new report Dynamic Supply Chains, produced in collaboration with Manhattan Associates, sheds further light on exactly what these changes entail and takes a closer look at how consumer spending and sentiment has changed because of coronavirus.
As the recovery continues, retail and market experts predict trends that took root during the pandemic will become even more deeply embedded in the shopper psyche.
Combined with a renewed consumer interest in social responsibility, sustainability and brands with purpose, retailers must ensure their supply chain investments also focus on these areas of brand equity. This calls for digital supply chains that are dynamic, responsive and interconnected.
Keeping up with consumer demand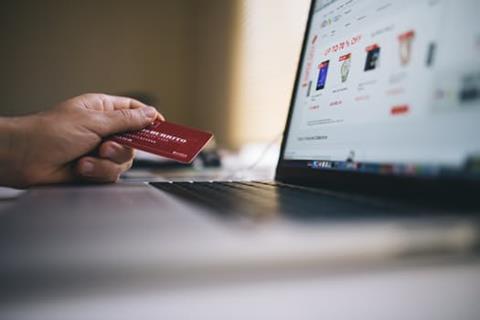 While people became increasingly hesitant about venturing out into public spaces, millions of shoppers turned to the internet, sending online sales soaring.
Grocery retailers added hundreds of thousands of online delivery slots to meet demand while delivery partnerships, such as M&S and Ocado or the Co-op and Deliveroo, became increasingly commonplace.
Emerging social phenomena such as more home working, coupled with a new wave of online adopters, have accelerated this shift, making digital capabilities a critical element of any brand's recovery plan.
More than half of consumers surveyed say they are still more likely to shop online, even though non-essential shops have reopened
Retailers must move quickly to adapt supply chain strategies to respond to this new consumer backdrop. Those that don't risk losing their relevance in a dramatically changing retail landscape.
The post-pandemic purchaser
With readily shifting shopping behaviours, retailers have needed to adapt their supply chains quickly, all the while maintaining a consistent omnichannel customer experience.
But what do consumers really want from retailers in the wake of Covid-19?
More than half (53%) of consumers surveyed by Retail Week, in partnership with Manhattan Associates, say they are still more likely to shop online, even though non-essential shops have reopened; this is in contrast to the 32% who are more likely to return to shopping in stores.
This split is weighted even more in favour of online (not surprisingly) among the 18-24 age group, at 70%. However, even among the 65+ age group, 44% said they would continue to opt for internet shopping, versus 33% for stores.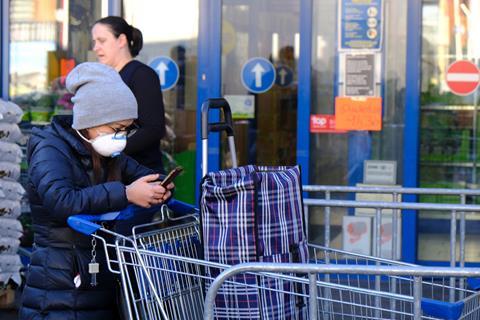 Where traditional retail models once played to the 'positive experience gap' between physical stores and online, this has now been closed by the pandemic, with the shift to digital likely to remain long after it has passed.
Another trend that Covid-19 has accelerated is the shift towards contactless commerce.
When asked about the checkout scenario in store, only 35% said a traditional sales counter with a fixed point of sale would still be their preferred option.
Checkout on the shop floor with a store associate and a mobile device was favoured by 12%, while a scan-and-go option was the preference of 22% – a significant spike from the 8% who said they favoured this method when surveyed before the pandemic.
A more sustainable recovery
Environmental concerns have maintained momentum, with 70% of respondents saying sustainability and a brand's environmental credentials are a very important factor in their buying decisions.
Companies would do well to recognise this consumer desire for a green recovery and act now
Consumers are demanding more from the brands they engage with, whether that's through minimising waste and plastic packaging, clothing ranges that use recycled products (like Quiksilver's Repreve range made from recycled ocean plastic), or simply greater transparency regarding the carbon footprint associated with certain elements of the supply chain.
Companies would do well to recognise this consumer desire for a green recovery and act now by considering how a more streamlined supply chain can have positive and almost immediate impacts on a brand's environmental credentials.
Building the supply chain of the future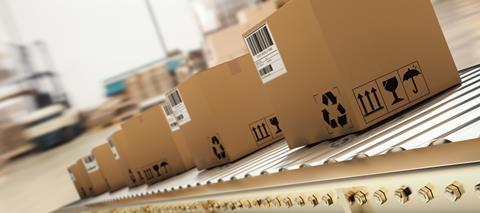 Some habits formed during the pandemic are likely to disappear over time, such as social distancing.
Others are set to become a permanent feature of the new consumer landscape, and supply chain strategies must evolve accordingly to meet these new consumer expectations.
The crisis has forced many businesses to bring forward (and in many cases accelerate) the execution of strategic plans for digital operational excellence.
As brands and retailers continue to grapple with shifting consumer behaviour, the need for more connected, agile, digital supply chains is arguably more important than ever before.

Manhattan Associates is a technology leader in supply chain and omnichannel commerce. We unite information across the enterprise, converging front-end sales with back-end supply chain execution. Our software, platform technology and unmatched experience help drive both top-line growth and bottom-line profitability for our customers. Manhattan Associates designs, builds and delivers leading-edge cloud and on-premises solutions so that across the store, through your network or from your fulfilment centre, you are ready to reap the rewards of the omnichannel marketplace. For more information, please visit www.manh.co.uk.