PAID FOR POST
More voices from the retail industry
While they may be an unlikely trio with very different strategies, Inkpact chief executive Charlotte Pearce reflects on what these UK retailers have in common – and what can be learned from their approaches.
I recently hosted a panel discussion where BrewDog, Sweaty Betty and John Lewis unpicked how their brands have adapted during the pandemic, what's changing since store reopenings and what they're working on to deliver next-level CX. These are the topline findings.
Personalisation is paramount
Alice De Wend Fenton, BrewDog head of customer relationship management (CRM) and loyalty, said the brand was "really conscious" of "experience and personal interaction growing in importance".
BrewDog's approach to omnichannel opens up amazing potential for personalisation. The business has implemented a Beer Visa, which helps it get to know customers' in-store and online behaviour; it works by greeting customers with their favourite beer when they walk into a bar as well as recommending what they should try next.
John Lewis has also been implementing solutions for greater personalisation. Loyalty lead Gabriella Johnson spoke about its app, which has aided the retailer in making the move from in-store to online seamless, while its BeautyCycle initiative has encouraged customers back into stores.
"You get endorphins when you make someone else feel good; we should be doing this as brands. Have we forgotten how to create a fun experience for customers to interact with?"

Gabriella Johnson, John Lewis
Investing in retention
Sweaty Betty head of CRM Georgina Little spoke candidly about how the past year has been positive for the athleisure brand's sales, but said that now the focus is on retention.
Brand partnerships, push notifications, loyalty schemes and differing benefits online and offline are high on the agenda.
Authenticity reigns supreme
Throughout the discussion, there was an overarching push for authenticity and making customers feel good.
As Johnson said: "You get endorphins when you make someone else feel good; we should be doing this as brands. We've all got very into technology and how we tie up all our data, but have we forgotten how to create a fun experience for customers to interact with?"
BrewDog is aware that the speed and scale of its growth risk alienating some of its original customers. However, De Wend Fenton highlighted that a combination of personalisation across channels, a forum for Equity for Punks members (customers who invest in the business), a variety of products and working hard to be more customer-relevant are all strong focuses to mitigate this.
During the UK lockdowns, John Lewis worked to create emotional and authentic connections with customers. This included its Give a Little Love Christmas campaign with Inkpact, which helped to spread the Christmas spirit and keep customers loyal by sending out a simple genuinely handwritten note.
Likewise, Sweaty Betty is focused on building a loyal community. This is done through additional blogs, growing a loyalty programme and piggy-backing other brands via activity such as free subscriptions to Strava.
Debating the test-and-learn approach
"We work in dog years at BrewDog," said De Wend Fenton as she discussed the incredible speed at which BrewDog launches new things. This includes the business' move from a tiny ecommerce team to a brand whose revenue was mainly driven by online sales last year.
On the other hand, Johnson noted that John Lewis plans each change that will impact its customers as it strives for perfection before launch.
Sweaty Betty's practices are in the middle; Little said the business starts small with testing and continuous feedback from its customers – not just data – and ramps up initiatives gradually until they benefit every customer.
Human-first mindset
At Inkpact, we know CRM strategies should be built with a human-first mindset.
We believe CRM is just like dating; you need kindness, generosity, humour and connection.
We want to feel significant in our relationships, whether they be with a person or with a brand.
Think human experience (HX). As behaviours continue to shift, HX will become a necessity to engage customers and prospects.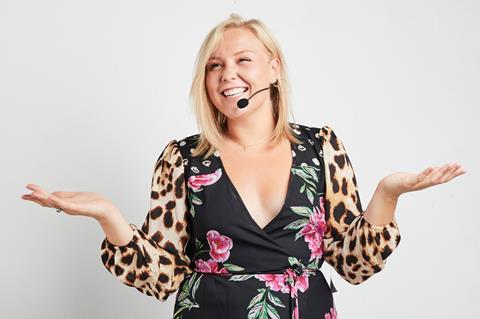 Charlotte Pearce is founder and chief executive of Inkpact

Inkpact is a CRM tool that connects the world's fastest-growing brands with their customers through a tribe of remote, home-working scribes. It crafts personalised, hand-written notes that have been proven to drive sales for global brands and put a smile on their customers' faces.
View full Profile