Lawyer Dean Dunham launches a retail ombudsman service designed to resolve disputes between consumers and retailers.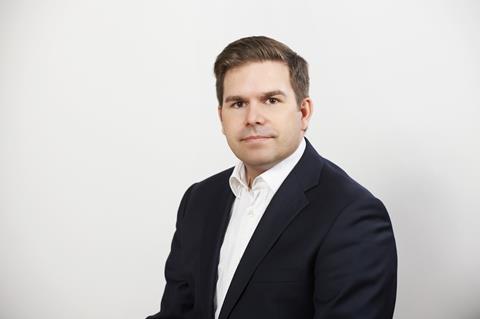 The scheme is headed by ombudsman Dean Dunham, a lawyer whose CV ranges from representing celebrities including Adam Ant to writing consumer advice columns for tabloid newspapers.
The ombudsman is not a statutory body, but has been established by Dunham in the light of changing rules in the UK and the EU.
The UK Parliament will pass a Consumer Bill later this year in the hope of simplifying the tangled web of legislation, and Dunham says that while the ombudsman service is not a Government initiative, politicians think it can serve a useful purpose and are supportive.
An EU directive, meanwhile, means that by July this year consumer contracts should be covered by alternative dispute resolution (ADR) measures, such as an ombudsman.
Unresolved complaints
Dunham says that research has shown that there are about 6.4 million consumer complaints annually, a significant proportion of which go unresolved. He aims to provide even-handed mediation likely to be accepted by all parties.
He sees the new service as much-needed because of widespread ignorance of the law. "We've got a nation of internet lawyers," he observes. "People go on the net and read Mr Smith on the chatroom, but Mr Smith may have got it wrong. Most people don't understand the law."
"This is not a consumer-led scheme. It's impartial. It's going to help retailers"

Dean Dunham
That means consumer complaints are frequently unfounded, and Dunham is keen to emphasise that the ombudsman will not indulge in bashing retailers for the sake of it. He believes the scheme can even strengthen the bonds between retailers and their customers.
He says: "This is not a consumer-led scheme. It's impartial. It's going to help retailers.
"When a retailer gets a complaint, which is often wrong, a lot of consumers won't accept it and turn to the net and say all sorts of bad things.
"One would hope consumers would accept our answer, leaving the relationship with the retailer intact."
Retailer customer service
Some might still question the need for an ombudsman however, given that retailers typically employ their own customer service teams and implement policies which often go beyond the basic demands of the law.
"Many retailers are good with things like returns – they go further than the law says"

Dean Dunham
On top of that they are policed by Trading Standards, regulators of various sorts and consumers might even resort to Citizens Advice Bureau.
Dunham concedes: "Many retailers are good with things like returns – they go further than the law says. But we still have many occasions when the retailer gets it wrong.
"Obviously we're not compulsory. Retailers don't have to join. But from July they'll have an obligation to tell people there's a redress scheme so why not be in it?"
Although the service has only just launched, and can only consider complaints arising after December 1, 2014, and following an eight-week period for retailers to deal with an issue themselves, Dunham says the ombudsman's office is already being copied in to customer emails to retailers.
"We've been surprised how many people have copied us in – hundreds," he says.
As retail becomes ever more a cross-channel business, perhaps it is not surprising that among the most common issues flagged by consumers to Dunham so far are delivery and returns.
Ombudsman membership
Retailers must pay to be covered by the ombudsman scheme. The cost of an annual subscription ranges from £100 for an independent retailer to a maximum of £2,600 for a big business, whether multichannel or pure-play.
On top of that there is a fee per complaint – waived in the event that a consumer's complaint is deemed "spurious".
Complaints are processed, mainly online, by a team of 37 caseworkers who are likely to handle the vast majority from start to finish. If a recommendation is not agreed by the parties involved it would then be referred to the ombudsman.
Dunham would not reveal which retailers have signed up so far – he says that "they don't want people to come to them before they're ready", given that the scheme is so new.
However, it is understood that big names such as Argos, Boots and Debenhams are backing the project. Participating retailers will be able to display a logo.
"We're striving to have a first-class scheme," says Dunham.
He is confident that the scheme will take off and can play an influential role, in the same way as has been the case in other sectors such as banking.