Carol Kane is the most influential woman in UK retail, according to the Retail 100 list, Retail Week's ranking of the most powerful people in the industry.
The Retail 100 celebrates leaders who are transforming retail, speaking out, innovating, making headlines and driving growth.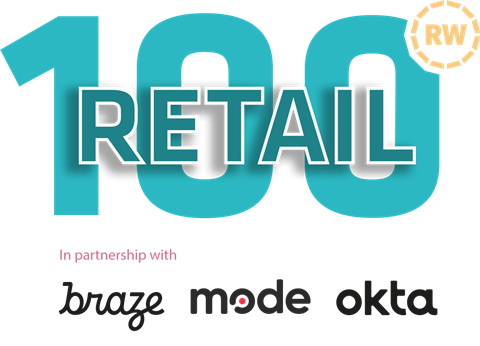 Featured in 10th place alongside fellow Boohoo co-founder Mahmud Kamani, Kane is the highest ranking female leader for the second consecutive year. Under Kane's leadership Boohoo's sales have soared during the pandemic, with group revenues rising 41% to £1.75bn in the year to February 28.
The fashion etailer has also ploughed money into acquisitions, scooping up Debenhams' brand and website following the department store group's collapse – adding to earlier similar purchases of Oasis and Warehouse.
Since founding the business in 2006, Kane and Kamani have grown Boohoo to a total of 13 brands under its group umbrella. With this expanded stable of brands, Kane has said that the fast-fashion giant now wants to "clothe the world".
Boohoo: Taking action to build back better
While Boohoo has been mired in controversy after the exposure of poor conditions at its supplier factories in Leicester, and has come under criticism for sustainability issues, Kane, Kamani and chief executive John Lyttle (who ranks at 34) are acting to address concerns.
Following the full Levitt review into its supply chain practices, in 2020 Boohoo set out what it called its 'Agenda for Change', aimed at ensuring full ethical compliance across its supply chain.
Just over six months on, Boohoo said it has fulfilled 20 of the 34 key projects identified, with a view to implementing all suggestions in the review by the end of September 2021.
In March, Boohoo published its full UK supplier list, and also aided its suppliers in bringing their cut, make and trim units in-house – negating the need for sub-contracting.
The business has also recently published its first ever sustainability plan, and has signed up to initiatives including the BRC's climate action roadmap and WRAP's Textiles 2030 in a bid to overhaul the way it produces clothes.
Additionally, it has focused on introducing resale and recycle programmes for customers, and creating recycled and recyclable packaging alongside working with its buying teams on sourcing more sustainable fabrics.
Kane will be determined to ensure Boohoo keeps its sales lustre while burnishing its reputation among investors this coming year.
Retail 100: Female leadership – and the lack thereof – in the spotlight
Kane is one of 20 influential women profiled in the Retail 100.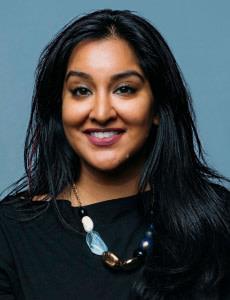 John Lewis Partnership chair Sharon White polls at number 20, followed by Co-op chief executive Jo Whitfield at number 24 and H&M Group chief executive Helena Helmersson at 28.
There are new entries too such as Ocado Retail chief executive Mel Smith in at 43 and Shopify managing director EMEA Shimona Mehta in at 94.
British Retail Consortium chief executive Helen Dickinson is the biggest riser – male or female – in the index, ranking at 62, up from 90 in 2020, having become a crisis manager on behalf of the industry during the pandemic.
Yet while the work of these female retail leaders is notable, women still only make up a fifth of the Retail 100 and the number of women showcased this year is also down on 2020 (23).
The lack of diversity among top retail and senior leadership positions remains a pressing issue and the Retail 100 is reflective of the need for greater representation.
There are positive signs of change however. Sainsbury's, Walgreens Boots Alliance and M&S are among the retailers that have all recently made key female appointments including Paula Nickolds, Rosalind Brewer and Fiona Lambert, respectively.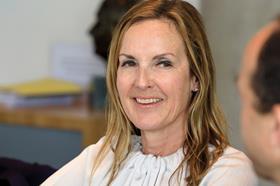 This month, M&S also promoted chief strategy and transformation officer Katie Bickerstaffe – who ranks at 67 in the Retail 100 up from 89 in 2020.
Bickerstaffe has become joint chief operating officer alongside Stuart Machin (who features at 47 in the Retail 100) to drive impetus across the retailer's core businesses.
Similarly, a number of new retail partners – including The Body Shop and Beaverbrooks – have signed up to Retail Week's Be Inspired programme to promote diversity and inclusivity across their businesses, including in senior leadership roles.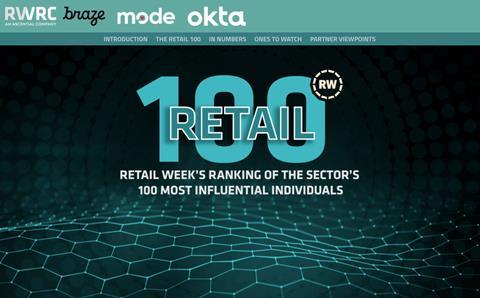 Download your free copy of the Retail 100 here to meet the 20 most influential women in retail today and view the full list of those leaders setting the benchmark for effective leadership.