Our survey of retail executives highlights how retailers are embracing the concept of personalisation to drive sales and loyalty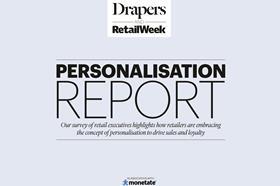 Retailers are bombarded with many technologies and new innovative concepts that will supposedly help take their business to the next level, often making it difficult for executives to see the wood for the trees with regards to where they place their investment.
One concept that has stuck, however, is personalisation – in its many guises – as a means to better engage with the modern-day shopper.
Retail Week, Drapers and Monetate conducted a survey of UK retail executives to help delve a little deeper into the views of some of the sector's leading decision-makers on the topic. For this report, we surveyed nearly 200 businesses across the breadth of the retail industry. The results make for interesting reading and highlight some key year-on-year changes since 2015's report.


Monetate creates flexible and complete solutions for optimising and personalising your customers' experience – from the simplest use cases to the most complex strategies.