How shoppers interact with retailer apps on their smartphones and tablets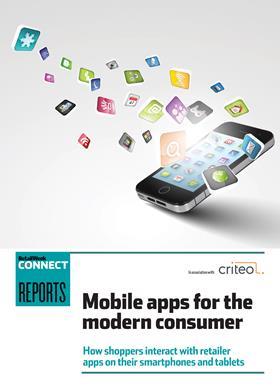 How much do consumers shop using retailers' mobile apps? Which retailers are doing well with their mobile app strategy? And how important is it for retailers to invest in mobile apps?
These are just some of the questions covered in this report, produced in association with Criteo.
The findings aim to better inform those responsible for mobile app development, as well as those considering venturing down the app path, on what a modern-day consumer wants from this form of brand–customer interaction.
This report compiles research conducted with 2,000 UK consumers – nationally representative of the wider UK population. It also assesses consumer views on apps outside the retail space.


Criteo was built on the open internet, and believes in the opportunity, choice and freedom that it offers to everyone. With our holistic suite of advertising solutions, retailers, brands, and publishers of all sizes can access the data and technology they need to best attract and keep their customers.