How consumers are disrupting the fashion landscape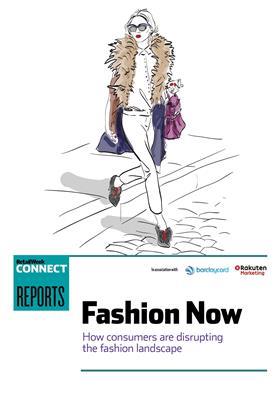 The fashion industry has undergone huge changes over the past five to 10 years as technological advancements have developed. Same-day delivery is now fully expected, purchasing through social media is the norm and wearable technology has turned into a reality.
What retailers must appreciate now is that fashion purchase decisions go beyond the product, and consumer choice is fuelled by convenience and experience.
Aided by exclusive intelligence from WGSN's retail analytics arm INstock, as well as 2,000 consumers, this report will give you the insight you need to make better decisions.
Using insights from our survey, coupled with expert viewpoints, this report, in association with WGSN, Barclaycard and Rakuten Marketing, reveals what are set to be the key trends for 2017 and how retailers can compete in a digital age while adapting to the changing consumer.