"2018 will be the year of the CVA." It is a stark warning, but one that is being issued by numerous industry observers bracing themselves for further turbulence on the high street.
While it might be a bleak prognosis, it is one that is perhaps understandably being delivered as retailers continue to face into the challenges posed by a multichannel world and a cautious consumer backdrop.
Last week, Toys R Us and Maplin became the latest victims of the unforgiving UK market, tumbling into administration on a dark day for retail.
Earlier this week, New Look tabled its response to testing market conditions by launching a company voluntary arrangement.
The embattled fashion chain plans to shutter 60 stores, slash rents on hundreds of others and axe almost 1,000 shopfloor roles under proposals being voted on by landlords on March 21.
New Look is not the first to turn to a CVA – and will almost certainly not be the last.
BHS, JJB Sports, Mamas & Papas, Blue Inc, Blacks, Beales, Stylo and, indeed, Toys R Us – it's a list that, in itself, highlights the patchy record of CVAs in retail since their inception a decade ago.
Delaying the inevitable?
Given the poor success rate of the insolvency process in the intervening years, does a CVA actually represent a good option for retailers – or does it merely delay the slump into administration, the fate suffered by many businesses on that list?
"In limited circumstances, there is evidence to prove they work," argues Simon Morris, director at retail property consultancy GCW.
"Travelodge is a really good example. Travelodge had some outdated, poor sites which were a drag on the business.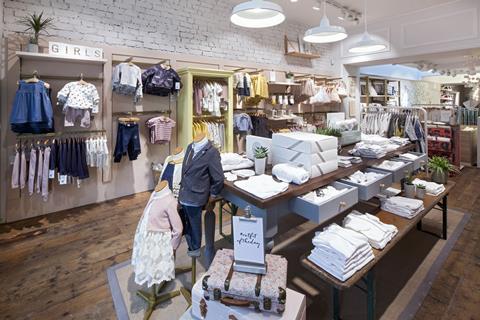 "But when you look at the fundamentals of the business – is a budget hotel a viable model and something the consumer wants? Yes. Is the problem about making sure its sites are in the right location and the business is funded correctly to have a sustainable future? Yes.
"If the CVA corrects some of those things, then it's a good idea.
"But lots of CVAs have occurred in the past in businesses that have an outmoded proposition. Removing or reducing the rental liability isn't the solution, it's putting a Band-Aid on the problem."
Alix Partners managing director Peter Saville points to what was arguably retail's only true CVA success story to date, Mamas & Papas, as an example of what can be achieved when the process is launched as part of a wider transformation plan.
"A CVA is not necessarily delaying the inevitable, but in some cases it looks like it is because the retailer hasn't fixed their business model," Saville explains.
"JJB is a great example. It simply didn't look like it had a place on the high street and couldn't work out whether it was a brand or a retailer – it had own-brand products, but it also sold other people's goods.
"Contrast that with Mamas & Papas. That was a very successful one which took a big picture view. It went a bit under the radar, but they were quietly doing all the right things, changing the business as well as exiting some properties.
"Mamas & Papas got their head around what they should be investing in – ultimately as a retailer, not a brand – and got their customer proposition right. That made the difference."
Fresh strategy and investment needed
But therein lies a crucial problem. Retailers who resort to a CVA only do so because they are in financial trouble, making the idea of investing extremely difficult without an injection of capital from new owners or stakeholders.
In contrast to retail, the food and beverage sector has witnessed a number of successful CVAs in the recent past – the likes of Prezzo and Byron have launched them since the turn of the year – but they have been supported by private equity cash and, often, a new management team with fresh ideas.
Bill Grimsey, who was boss of DIY chain Focus when it launched a CVA, impresses that particular point.
"If the alternative is for the retailer to plunge into administration and the lack of control that then follows, then exploring a CVA as an alternative is something most landlords would want to do"
"Most retailers do a CVA as a last resort which means that they're in a bad way," he explains.
"It's no surprise that they fail. The real question is not whether the CVA will work, but whether the strategy after the CVA – and management leading the turnaround – will work."
But if landlords are aware that a fresh strategy and the capital expenditure required to make it work are not immediately forthcoming from distressed retailers, why do they opt to vote CVA proposals through?
One landlord, who asked to remain anonymous, tells Retail Week: "If the alternative is for the retailer to plunge into administration and the lack of control that then follows, then exploring a CVA as an alternative is something most landlords would want to do.
"The issue is, most retailers, at the point of a CVA, aren't in a position to pledge lots of capex. But that's certainly something that a landlord wants to understand will happen, at some point. Otherwise, there is an air of inevitability about the ultimate result of an under-funded customer experience."
Landlord patience wears thin
Although landlords and creditors have viewed CVAs through a relatively accommodating lens until now, some observers suggest they could soon become tired of voting through such proposals.
Robert Schneiderman, a partner at Retail Restructuring, is in that camp.
"I'm sure there will be a point when they get very sceptical about the process and start thinking to themselves: 'It's not going to work'.
"Will that point come this year? It may do. If creditors are well-advised, you might just see them turn a CVA down."
Despite their patchy track record – and noises that creditors and landlords may eventually grow tired of voting them through – will 2018 live up to the forecast and produce more CVAs?
"A lot of people are going to become very familiar with the term 'CVA' this year, because there will be that many of them"

Will Wright, KPMG
"I do think it will be the year of the CVA – it's a phrase I've been using," says KPMG restructuring partner Will Wright.
"I think they will be focused, initially at least, on casual dining rather than mainstream retail, but a lot of people are going to become very familiar with the term 'CVA' this year, because there will be that many of them."
Schneiderman agrees, describing CVAs as being "all the rage" at the moment, while another restructuring expert underscores the need for retailers to pursue the route: "The high street is a mess, retailers are over-shopped and it's an issue they need to address – and fast."
Yet another landlord, who also asked not be named, says the predicted slew of CVAs could benefit them in the long term.
"It's an opportunity to rotate retailers – away from those who have had more traditional, under-invested formats – and bring in new retailers and new formats," he suggests.
"For every outdated, under-invested retailer who goes, we are seeing some really exciting ones coming along.
"Yes it's tough out there, but actually this is natural selection – it's about survival of the fittest and the evolving face of retail."
A CVA may make a leaner New Look, but will it make it fit for the future?
CVA successes
Retail CVAs have not been universally disastrous. For example, Mamas & Papas' fortunes were revived after the maternity specialist shrunk its store estate by around half in 2014.
But property reductions and slashed rent bills formed just one part of Mamas & Papas' rescue plans.
It was simultaneously thrown a lifeline by private equity firm BluGem – the financiers behind Liberty department store – which injected £20m cash into the business in return for a majority stake.
Looking outside the retail industry, there are more CVA success stories to be found.
Café Rouge and Bella Italia
Restaurant group Tragus shrunk its rent bill and reduced its debt by £263m in 2014.
It reduced rents at more than 50 of its Café Rouge and Bella Italia restaurants, preventing the mammoth operator from collapsing into administration.
"Like Mamas & Papas, Tragus also adopted a multifaceted approach to its rescue plan"
The company, which later became part of the Casual Dining Group, was reportedly struggling under the weight of the debt burden used to finance its takeover in 2006.
Its pre-tax losses had nearly doubled to £36m in the 12 months to June, 2013, for which it blamed the economy and a move away from discretionary spending.
Like Mamas & Papas, Tragus also adopted a multifaceted approach to its rescue plan; alongside the CVA, it sold 56 of its Strada restaurants, which were eventually snapped up by Dreams owner Sun Capital.
Just a year later, Casual Dining Group hit the acquisition trail, acquiring both Las Iguanas and La Tasca and establishing international operations in the Middle East.
In its most recent full-year results, it reported earnings of £17m on sales of £329m – including a 2.2% like-for-like rise.
Travelodge
In 2012, budget hotel chain Travelodge entered into a CVA overseen by KPMG, after it accumulated unmanageable levels of debt.
It closed 49 of its 500 hotels, and rents were reduced on 109 others.
A restructuring also took place, with Goldman Sachs and two New York hedge funds taking control of the chain through a debt for equity swap.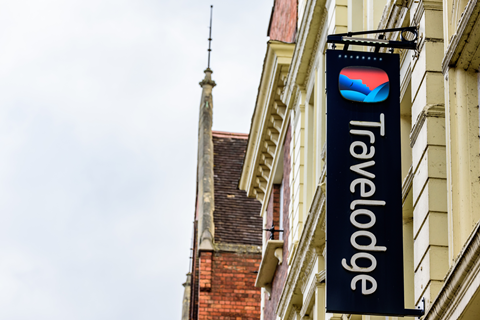 Travelodge used £55m of the new investment to refurbish 200 of its remaining hotels and kick-start its revival.
Since then, the business has remained in rude health and reported its highest ever earnings of £105m in 2015.
Its renewed popularity corresponds with a change in consumer habits towards discount and convenience retailers, like Aldi and Poundland, which positions the business well for future prosperity.
Fitness First
In 2012, a fall in membership revenues meant that gym chain Fitness First was fast running out of steam.
It entered into a CVA to stave off administration, offloading 67 of its 140 gyms to new operators and renegotiating rent terms.
Fitness First also received a cash injection as two of its biggest lenders, Oaktree Capital and Marathon, agreed to write off more than £560m of debt in return for an equity stake in the company. At the time, Andy Cosslett – now Kingfisher chairman – joined the company as chief executive.
In 2016, Fitness First limbered up for a sale as its new boss, Oren Peleg, claimed the "success of its transformation" had attracted the attention of suitors.
DW Sports snapped up 48 of its 62 remaining clubs, which still operate under the Fitness First brand.
While its CVA no doubt extended its life, the business faces fresh challenges now as the industry polarises between high-end and budget health club operators, like PureGym and The Gym Group.