Adidas is poised to open a new flagship store on London's Oxford Street after "gazumping" fashion retailer H&M to land the prime unit.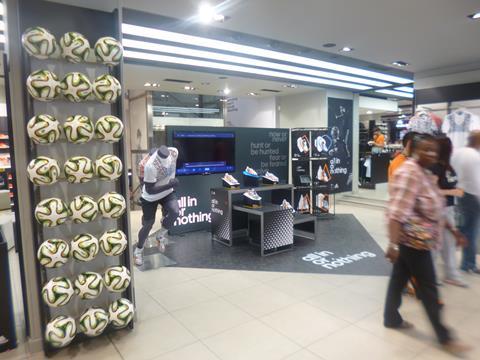 Sources close to the situation told Retail Week that H&M had been "blown out of the water" by Adidas's offer to acquire the lease on 425 Oxford Street, situated close to department store Selfridges.
The deal means Adidas will move a few doors down from its current location at 415-419 Oxford Street into the new premises. Its new store will be formed by redeveloping a number of units, including the former Waterstones shop, to create one larger retail space.
H&M already has two stores on Oxford Street, but it is understood it was eyeing the premises and was thought to be close to a deal until Adidas pounced.
Adidas's new store will feature 40,000 sq ft of retail space across three floors and will compete with Oxford Street rivals Sports Direct and Nike Town.
It is not clear how much the sportswear giant will pay landlord Grosvenor, but sources told Retail Week it was a "substantial amount".
An exchange of contracts is understood to be "imminent", but sources added that Adidas was unlikely to move into its new flagship until next year once planning permission had been granted and redevelopment work carried out.
Oxford Street moves
A spokesman for Adidas refused to confirm the deal, but said: "We have an existing store on Oxford Street that gives us a great presence at one of Europe's top shopping destinations. There are no further plans regarding this area for us to comment on at this stage."
H&M is yet to respond to Retail Week's request for comment.
The move came two weeks after Retail Week revealed that electricals giant Dyson had secured a unit on Oxford Street as the location for its second standalone store.
Sources close to that deal said Dyson was close to exchanging contracts and it is preparing to open the Apple-style store before the end of the year.