KPMG has appointed Paul Martin as head of retail to succeed David McCorquodale, who will step down in April after 32 years with the accountancy firm.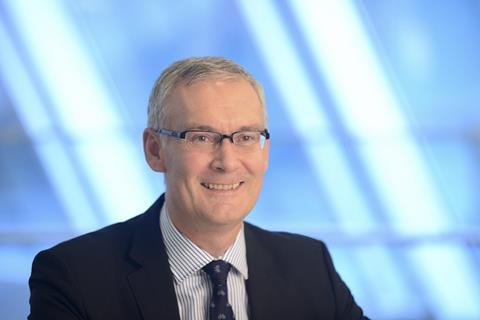 McCorqoudale has been KPMG UK head of retail since 2012, having replaced Helen Dickinson after she joined the British Retail Consortium.
During his time at the helm, McCorquodale has expanded the firm's areas of expertise including supply chain, data analytics and international strategy.
The firm acquired consultancies Boxwood and Nunwood during McCorquodale's tenure, and made direct hires from retailers including Tesco, Amazon and Mothercare.
KPMG head of consumer goods and retail business Liz Claydon said: "I would like to thank David for his leadership and commitment throughout his four years in charge of our retail practice.
"He has significantly raised our profile and capabilities in the sector which has led to industry recognition with David named in Retail Week's Power 100 List for the last three years."
The outgoing UK head of retail is being succeeded by Martin, who will take over McCorquodale's role next month. McCorquodale will remain on KPMG's leadership team until his retirement next year to ensure a smooth transition.
Martin is currently managing director of KPMG Boxwood and was formerly global managing director of retail analyst firm Planet Retail.
Claydon added: "I look forward to working with Paul, who brings international connections, innovative thinking and significant operational skills to the fore at a time when the retail sector continues to undergo significant structural change."
Martin said: "I am delighted to be taking over the reins from David. Under his leadership KPMG has demonstrated how important the retail sector in the UK is for our firm and has invested accordingly.
"I am looking forward to continuing to build our capabilities and working together with our exceptional client base and outstanding colleagues."