Kevin O'Byrne has only been in the Poundland hotseat for six months, but he's made the right choice to become Sainsbury's new chief financial officer.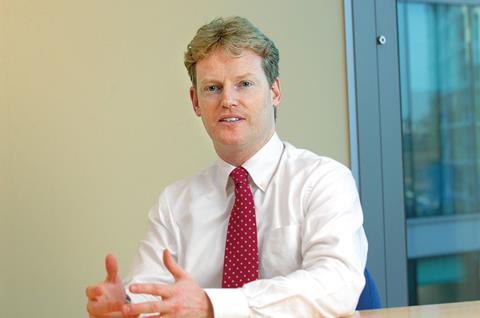 O'Byrne replaces John Rogers, who was promoted to chief executive of Sainsbury's Argos following the grocer's acquisition of Home Retail Group, and has expressed his excitement at the prospect of joining Sainsbury's at an important point in its journey.
The recent Steinhoff takeover of Poundland may have been a contributing factor in O'Byrne's decision to leave his current post so soon, but it's unlikely to have been the decisive factor.
With all due respect to Poundland, which is an excellent retailer, Sainsbury's is an altogether sexier business, even more so in the wake of the Argos acquisition, which presents the opportunity of creating a genuinely pioneering multichannel retailer.
Opportunities for growth
O'Byrne will have been attracted by the opportunity to add more strings to his bow working for one of the country's biggest retailers at a time of real growth potential.
He will also have been thinking about his own long-term career path and perhaps even the prospect of succeeding Mike Coupe as chief executive several years down the track.
The Irishman was widely considered unlucky to miss out on the top job at Kingfisher in 2014, which eventually went to Véronique Laury, and with his wealth of finance experience acquired at the likes of Kingfisher and Dixons he will be a major asset for Sainsbury's.
Not looking back
Steinhoff was reported to have offered O'Byrne a share package worth as much as £2.7m in order to stay and you have to admire him for choosing the role over the riches on offer, albeit he will be well remunerated by Sainsbury's.
In my view, there are few scenarios under which someone who has resolved to leave a business should accept a generous counter offer.
All the incentives in the world cannot repair the trust that has gone and, more often that not, such an arrangement will only delay the inevitable departure by 12 to 18 months, during which time neither the individual nor the business are likely to flourish.
As for Poundland, it is a business making the transition from a domestic high street retailer to an outward-looking international brand.
Steinhoff's arrival may unsettle some senior executives who have been with the business a long time, but there are enough experienced heads around – including new executive chairman Andy Bond – to ensure Poundland can absorb the departure of O'Byrne and continue to go from strength-to-strength.


Tony Gregg is chief executive of retail executive search specialists Anthony Gregg Partnership and an award-winning, master executive coach.