Karen Millen chief executive Mike Shearwood has exited the fashion retailer after plans for a management buy-out were abandoned.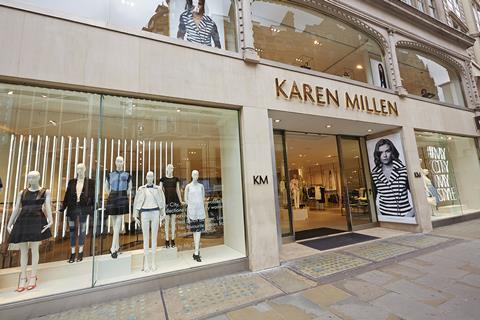 His departure was mutually agreed between Shearwood and the board, it is understood, according to fashion industry magazine Drapers.
Shearwood said: "It saddens me to be leaving the brand after so many years. However, I am confident I leave behind an exceptional leadership team who will ensure the repositioning of Karen Millen continues to be a global success."
Karen Millen chairman Neil McCausland said that he would work closely with Karen Millen's management team to ensure the business runs smoothly until a new chief executive is hired.
He said: "We are extremely grateful to Mike for his significant contribution to the business over the years and wish him all the best in his future endeavours."
There has been longstanding speculation about a buy-out of Karen Millen, which was split out from Aurora Fashions, owner of Coast, Oasis and Warehouse, in 2011.
The retailer told Drapers it is not for sale "at this time".