Former Majestic Wine boss Steve Lewis took home close to £1m during his final year at the retailer, including a £416,000 payoff.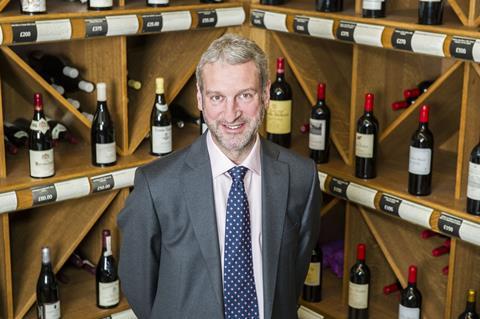 Lewis, who stepped down in February following 29 years at Majestic Wine, six of which he spent as chief executive, was paid a total of £908,000 for the financial year ending March 30, according to the retailer's financial report.
In addition to his basic salary of £364,000 and the compensation payoff, Lewis was also paid £55,000 in benefits and £73,000 in company pension contributions, the documents published today revealed.
At the time of his departure, Lewis said it was "the right time to hand over to a new leader".
Two months later, Majestic Wine revealed that it had acquired its online rival, Naked Wines, and installed its founder Rowan Gormley as its new boss.
Gormley said Majestic had "clearly lost momentum" after its pre-tax-profits dropped 22.5% to £18.4m for the year.
But he has vowed to turn the retailer around and told Retail Week last month that "the only way is up" for the business.