Founders are often creative geniuses – able to originate truly unique and game-changing ideas.
They usually start with a brilliant idea, and their entrepreneurial spark, deep understanding of customer and raw energy carries the company through the initial years of heady growth.
With a few notable exceptions (including icons such as Steve Jobs, Bill Gates, and Mark Zuckerberg), founders are often not the people – at least alone – to scale the business to the next stage of maturity.
Some founders realise this themselves, and for others it is imposed on them by external stakeholders who require a 'professional chief executive' around the table.
In 2005, I had a call from Saul Klein, the then chief executive and founder of a business called Video Island, who had decided to replace himself as chief executive. This was the first time I had been tasked with replacing a founder and it was a daunting assignment.
A subscription-based video rental business, Video Island had recently merged with another of its competitors and was to become Love Film.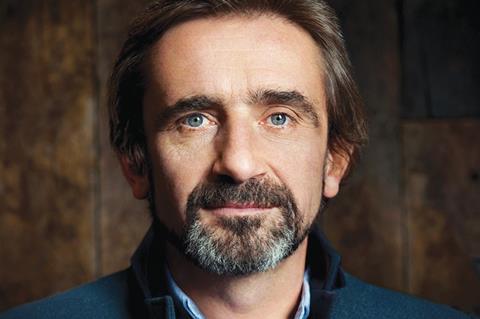 Saul chose Simon Calver as his 'professional chief executive', who grew the business fivefold to 1 million subscribers and £100m in revenue. Simon subsequently led the sale of the business to Amazon – the basis of what is today Amazon Prime.
Letting go
I spoke to Saul today, 13 years later to ask him why he was so easily prepared to give up being chief executive of something he had founded, nurtured and grown from scratch.
Most first time founders, he tells me, "learn on the job".
"I thought that to scale the company would require so much learning so I decided that if I could get to a shortlist of at least five people who were better than me, I would go on and do something else," says Saul, who went on to be global marketing director of the then nascent Skype.
Saul says that it takes self-awareness and confidence to hire someone more experienced than yourself.
"It helped that I had a supportive group of investors and although I had invested so much into the business, I saw it as one chapter and not the book," he says.
My experience tells me that many founders do not think in this way and – often despite best intentions, find it very difficult to let go.
Sideline sniping
Some founders snipe from the sideline, while others engineer a way to come back and 'save' their baby.
Steve Jobs did leave but he came back to rescue Apple from the brink and turned it into the world's leading brand. Howard Schultz too went back to Starbucks because he felt that the brand was losing its soul under new chief executive Jim Donald, whom he had appointed.
Last week, before informing the board or speaking to the chair, Julian Dunkerton, the founder of Superdry, announced publicly, that he wanted to return to 'save' the company he stepped down from as chief executive of four years ago.
Julian is a visionary – and he understands fashion and customers, and provided the magic to enable his 'baby' to grow to become a business of close to £1bn in sales.
Superdry's choice of 'professional chief executive' was Euan Sutherland, an excellent retailer and marketer who has performed well in the role over the past four years.
It is a shame the board wasn't able to combine Julian's creative genius and drive with Euan's management skills par excellence.
The combination of the pair of them working together, as they did for the first few years, could have worked excellently.
Take the example of Chrissie Rucker and Mary Homer at The White Company. This is founder Chrissie's fourth professional chief executive appointment at the business she founded. Each has brought something different and the business continues to grow year-on-year.
Likewise, at Boden Jill Easterbrook has completed 18 months as chief executive. Founder Johnnie Boden took his time and carefully chose someone capable of driving change from the front as chief executive, but he is still very much present there overseeing product and supporting her changes as founder.
Saul Klein is one of the exceptions who was able to let go and move on because founders are mostly obsessive about what they have built and fiercely loyal to their customers – both hard to give up.
In troubled times, it is innovation and bravery that is needed to drive successful organisations.
The current climate calls for disruptors – those are the businesses winning at the moment – but disruptors also need to professionalise as their businesses mature.
This calls for different leadership to complement the founder – and requires the founder's role to evolve to create space for the new leadership.
Moira Benigson is managing partner of The MBS Group, an executive search firm working across consumer-facing industries