Mark Jenkins, user experience manager at Havas Media, shares his view of good and bad sites.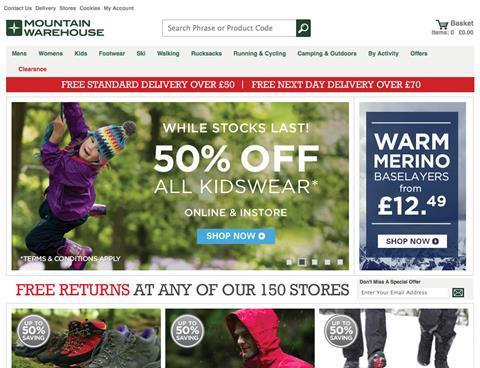 Mountainwarehouse.com
The Mountain Warehouse site portrays a strong brand identity and utilises a helpful red bar across all pages to signpost offers to the consumer. As incoming traffic doesn't always go straight to the home page, this means the call to action doesn't get lost as it sits across the entire site. Mountain Warehouse features a customer feedback block alongside the product reviews and ratings, which in the current climate aids potential customers in making an informed decision. This is extremely practical, especially for beginners or first-timers who may not necessarily know what they are looking for.
Nomadtravel.co.uk
Nomad's home page is comprised of a confusing mix of elements, with a variety of different graphic styles that prevent the entire user experience being tied together. The top navigation bar has four tabs and further sub-sections but they fail to draw the eye of the consumer to specific areas. The top section of the site is utilised well to signpost offers, but the green colour used for some elements gets lost with the mix of backgrounds and other colours around it. The rotating banner could be improved by using better imagery and calls to action to indicate to a prospective customer where their click-through will take them.