Max Childs, marketing director at Amplience shares his views on the editorial content of Lookfantastic and Body Shop's websites.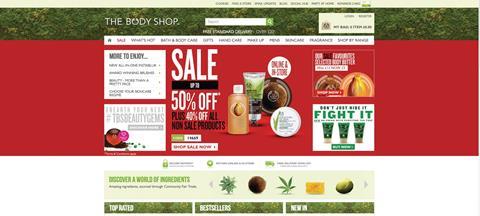 Lookfantastic.com
This site combines the editorial approach of a glossy magazine with the slick ecommerce capabilities of a high-end store.
Lookfantastic creates a community for shoppers that they want to return to for inspiration as much as to buy. Its blog provides engaging editorial content and category pages have a curatorial feel. The Lookfantastic salon directory is a nice touch that extends the etailer's reach into the physical world.
The next step for Lookfantastic is to bridge the gap between editorial content and its product pages. If a customer reads about a must-have new product, they should be able to add it to basket directly.
TheBodyShop.co.uk
There's plenty of valuable information about Body Shop here. But what's missing is the lifestyle content that will give shoppers a reason to return to the site regularly. The Body Shop is a great brand with a great story, but this doesn't really come across online.
Very few product pages can be reached without using the menu. Equally, category pages are mere listing tools. This makes it very difficult for customers to discover new items or mix and match products.
Body Shop products are colourful and distinctive in-store, but are given little room to shine online – and particularly not on mobile.