Rebecca Mahony, vice-president of global marketing at Ebuzzing, shares her view of good and bad sites.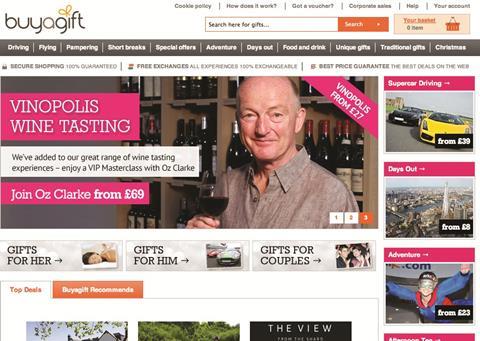 Buyagift.com
This site is great if you need to buy someone a present but have the classic situation of absolutely no idea what to get them. It offers unique gifts, days out and experiences such as tea at Harrods.
It's easy on the eye, clearly laid out and features suggestions at the side of the page. You can search by a number of different categories and, when you've settled on a present, price information and customer reviews
are readily available.
When it comes to checkout there's no need to create a profile, you can simply click 'guest' and be on your way. Afternoon tea for two please.
Strawberrynet.com
This site makes me want to gouge my eyes out, which is never a good feeling for a consumer-facing website to elicit.
It's painful to look at with its clashing colours and different sized lettering and fonts.
When you search for a product, for example 'cleanser', you're faced with more than 2,000 results with 50 to scroll through on each page. The hideous colours and the poor filtering mean that the site is very difficult to browse, so unless you're looking for one specific product in particular you probably won't bother.
It's a shame, because the site offers excellent value for money.