Empty nesters and older customers starting to feel the pressure and tighten purse strings as rises in cost of living bite, exclusive poll reveals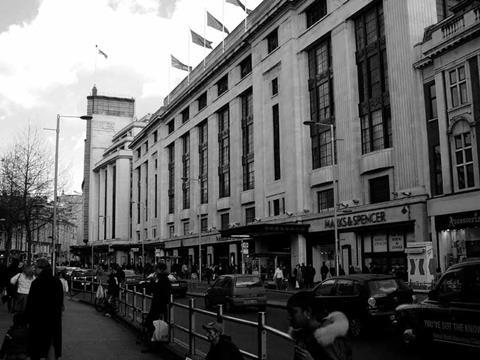 The squeeze on consumer spending is starting to hit more mature shoppers, who plan to tighten their purse strings over the next six months.
Older families and empty nesters – aged between 45 and 64 – now feel less confident about their financial situation than they did at the start of 2011 and expect to have less disposable income for the rest of the year, according to an exclusive poll by ICM Research for Retail Week.
The findings show 33% of consumers intend to spend less in the next six months. The demographic where most people said they would spend less is 45-54 year olds, at 44%.
Two in five consumers expect to have less disposable income for the rest of the year, and again that sentiment was particularly marked in the 45-64 demographic (56%).
The findings come at a difficult time for retailers. Empty nesters – those whose children have left home, have paid off the mortgage and have money to splash – have traditionally been among the most resilient and highest spending demographic groups in the recession.
It echoes the cautious outlook from Marc Bolland, chief executive of Marks & Spencer, one of the retailers that has benefitted from the resilience of older families and empty nesters. He warned on Wednesday that consumer confidence remains low as a result of rising petrol prices and pressure on disposable incomes, despite reporting solid first quarter sales.
He said: "The next quarter will certainly not be an easy quarter. We have always said that the coming quarter and probably the coming half year will be very challenging."
Two in five people said they felt less confident about their financial situation compared with how they felt at the start of the year, according to ICM. That is particularly clear among older age groups, with 47% of those aged 45-64 feeling less confident.
Anna Johns, project manager in the retail team at ICM, said older families and empty nesters have come under increased pressure as some are having their children move back in with them for longer after university, while they also have to pay for elderly parents' care. She said other empty nesters are feeling more pressure to help out their children and grandchildren financially.
"The longer the tough climate continues, the more they [the older demographic] will feel like they have to rein in their spending," she said.
She said the change is significant for retailers, and could affect those such as Marks & Spencer and Waitrose. But she said that older customers do still have money to spend and when purchasing are likely to invest in a quality product rather than buy cheaply so "as long as retailers continue to focus on quality and value they should continue to do well".
Bolland also highlighted the trend for shoppers to invest in quality pieces. He said that shoppers continue to "buy once, buy well".
For futher information see M&S trading update.