Retail sales grew 5.4% in value against the previous year in October driven by retailer's pre-Christmas Sales and in-store promotions.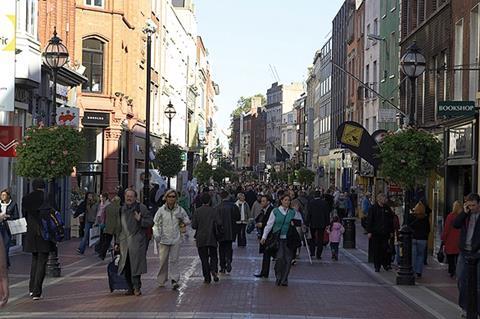 Retail sales volumes grew 0.9% year-on-year according to ONS. Food stores sales volumes rose for the first time since April and were up 0.3% year-on-year in October 2011.
Sales values nudged up 0.7% on September while volumes increased by 0.6%. The increase was unexpected as analysts had forecasted that volumes would fall.
Sales volumes in small stores rose 5.3% year-on-year - the biggest increase since November 2004. Online sales also continued to grow with the average weekly spend on the internet growing 8.3% to £561.5m.
The British Retail Consortium (BRC) has criticised the Office for National Statistics (ONS) for showing a misleading "rosier picture" of growth in the retail sector than the message it is getting from members.
The BRC believes retail sales values have actually risen 1.5% year-on-year once inflation is factored in.
BRC director general Stephen Robertson said: "Most retailers won't recognise the overly positive picture being painted by these ONS results. The reality is disposable incomes are down on a year ago and customers are cutting back."
"Even food sales are suffering as people cut back or switch to cheaper brands in an effort to balance their household budgets," said Robertson. "Stores are competing hard for what customer spending is available but consumers are overwhelmingly gloomy. Sales that happen come at the cost of reduced margins as retailers cut prices while facing higher business costs."
Robertson repeated his call to the Chancellor to scrap fuel duty increases and reduce the 5.6% business rates rise in April.