Morrisons is expected to reveal a like-for-like sales decline of 0.7% when it reports its interim results on Thursday. Retail Week takes a look at 10 aspects of business that chief executive Dalton Philips may address on Thursday.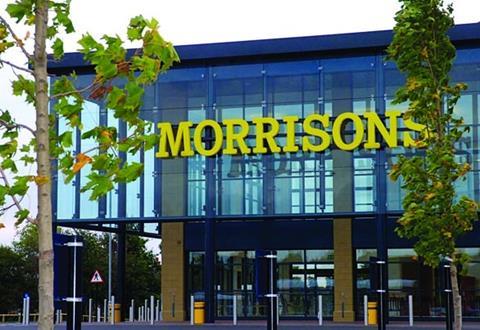 Competition in its heartland - Morrisons is facing tough competition from Netto stores that were acquired by rival grocer Asda, according to Shore Capital analyst Clive Black. Many of the Netto shops that have been converted are located in the north where Morrisons is based and Black says this has "represented a negative share shift for Morrison".
The voucher war - In its attempt to turnaround the UK business, Tesco has made vouchers an important part of its strategy and Morrisons' decision to try and avoid the highly competitive voucher war in the grocery sector could prove unwise. However, Morrisons' decision to roll out its own coupon at till offer may yet win back shoppers.
An online offer - Morrisons has yet to launch a transactional website - other than the Kiddicare business it acquired - and the City is waiting with baited breath for clarity on when its non-food site will launch and whether an online grocery offer will follow. Members of the Morrisons team have been learning from Fresh Direct, the New York online grocer in which Morrisons has a 10% stake, and the hope is that Philips will soon reveal some of the findings.
Fresh Format roll out - Rolling out the Fresh Format stores has hit sales due to associated disruption. Philips may have to speed up the revamp programme as the format is still only available to a small number off its near 500 store estate.
Is Morrisons confusing its core shopper? - Former chairman Sir Ken Morrison has questioned whether the grocer has gone too upmarket with the Fresh Format. Its value-led customers could potentially feel alienated by the new upscale offer, which could result in this core customerbase switching to Asda and Aldi.
Olympics – According to Nielsen data for the 12 weeks to August 18, Morrisons recorded the slowest growth of the big four grocers in the four weeks to August 18, when good weather and sporting event helped supermarkets experience their best four-week period of the year so far. Philips will be asked to clarify how the grocer performed during the Olympics, and why it was held back by its rivals.
Investing in a price promotion - As consumers continue to contend with a difficult economy, they are seeking out value. Philips will be questioned over whether the grocer should be implementing a significant price promotion with its Great British Price Crunch perhaps failing to create the resonance of Sainsbury's Brand Match or Asda's Price Guarantee.
Clothing – Morrisons hired its first clothing director – former Peacocks staffer Tim Bettley - earlier this year and observersd wonder what his early findings have been and what the ambitions for the grocer's clothing offer are.
Kiddicare – The first Kiddicare's store is due to open imminently, which will make the etailer a truly multichannel business. It is expected that Morrisons will learn from the online business and use it to advance developments across the online operations at its general merchandise divison. There will be keen interest in how the business is developing.
A new finance boss - Philips will be questioned about progress in the search for a new finance director following the resignation of well regarded incumbent Richard Pennycook, who is leaving next year.