Mothercare chief executive Simon Calver has resigned from the retailer and will leave next month less than two years after joining the retailer.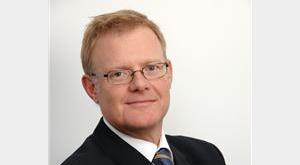 Calver, who was mid-way through his turnaround plan to revitalise the childrens and maternity retailer, will leave at the end of March and the board will begin looking for a replacement immediately.
No reason was given for Calver's departure but Mothercare said results for the year to March 2014 were expected to his market forecasts.
For the interim period, the executive management of the company will remain responsible for the day-to-day running of the business and will report directly to chairman Alan Parker.
Calver will receive £250,000 payment in lieu of six months' notice – together with £44,540 as compensation for contractual benefits including pension contribution – paid in two installments. This figure will be offset against any payments he receives for any future employment or appointment he accepts during his 12-month notice period.
He will not receive a bonus payment for the 2014 financial year, and the proportion of the 2013 bonus awarded as deferred shares will lapse.
In January, Mothercare issued a profit warning after battling "highly promotional" conditions on the high street and lower footfall than anticipated.
For the 12 weeks to January 4, worldwide network sales were down 4.4% and group reported sales were down 6.1%. Total UK sales were down 9.9% in the period and UK like-for-likes were down 4%.
Calver said: "I have thoroughly enjoyed my time leading the transformation and growth plan at Mothercare. Although there is more to do, I feel the time is right for somebody else to take up the challenge as I pursue other opportunities. I believe Mothercare is fortunate to have an outstanding team in place and I wish the company well in its future endeavours."
Parker said: "Since Simon Calver joined Mothercare plc in April 2012, under his leadership the company has made progress in implementing the Transformation and Growth plan. In particular, Simon Calver's e-commerce expertise has allowed Mothercare to accelerate its development as a multi-channel retailer in the UK.
"We wish him well in the future. Mothercare has a strong executive management team which is very capable of running the business in the interim while the search for a new CEO is under way."
In November, Mothercare reported it is back in the black for the first time since 2010 as first half group underlying pre-tax profit rose to £2m in the first half, up from a £1.8m loss the prior year
The retailer has also moved to bolster its board with several key appointment's including Dunelm chief executive Nick Wharton as a non-executive and former Carphone Warehouse UK boss Matt Stringer as commercial director.
Mothercare chief executive Simon Calver exits
1

Currently reading

Mothercare chief executive Simon Calver exits

2