Marks & Spencer has launched an external design studio in partnership with the British School of Fashion intended to foster creativity and develop talent.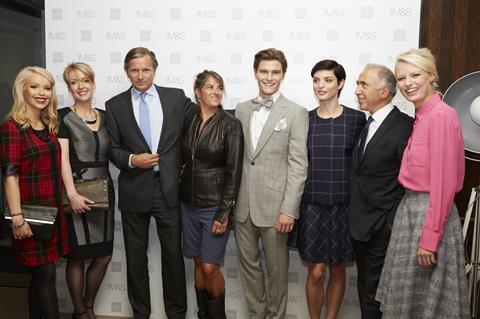 The venture, M&S Studio @ Fashion Street, based in east London's trendy Spitalfields district, will provide "a creative space open to all M&S design teams to develop innovative ideas away from the office, whether designing trial garments for an M&S collection or adding finishing touches to existing pieces" the retailer said.
Marks & Spencer design facilities and several design team members will be based at the studio, which is in Glasgow Caledonian University's British School of Fashion premises on the appropriately named Fashion Street.
The studio will incorporate a digital content hub to "share content, from documenting the design team's work, showcasing some of the young British design talent at the university to sharing inspiration from London's style trends".
As part of the initiative, M&S has launched a fashion scholarship comprising an annual £50,000 bursary to support selected students on fashion courses at the British School of Fashion.
The launch was attended by some of the 'leading ladies' from M&S's latest advertisng campaign, including artist Tracey Emin, and the retailer previewed some of its Best of British spring/summer lines.
M&S chief executive Marc Bolland said: "M&S Studio @ Fashion Street builds on M&S's extensive design expertise, giving our team a vibrant new location from where they can draw inspiration for new collections.
"The M&S fashion scholarship is an exciting say for our designers to work with some of the British School of Fashion's best young design talent and invest in the British fashion leaders of tomorrow."