Maternity specialist Mamas & Papas is to roll out free Wi-Fi in all of its stores next month to help stimulate sales from leveraging customer reviews.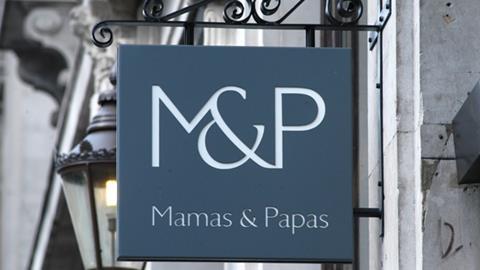 The retailer is launching the service to capitalise on the large bank of customer reviews on its website and growing smartphone usage.
Mamas & Papas deputy chief executive Tim Maule said: "The move allows customers to use their smartphone to interact with our product and see the reviews.
"They don't have to just rely on what our sales staff say, they can see what others think, right there and then in the store."
Maule believes that reviews are increasingly influencing buying behaviour in the maternity market, where online communities such as Mumsnet have gained prominence.
The retailer already uses QR codes extensively in-store on shelving and racks, and has started printing them on product packaging. The codes take customers through to specific web pages when scanned by a smartphone Department store John Lewis similarly rolled out free Wi-Fi late last year in recognition of the growing role that mobile phones have on consumers' shopping habits.
Mamas & Papas plans to further exploit the growth in mobile by developing a mobile-optimised website, which will launch later this year.
The 60-store retailer is relying on multichannel for growth. It plans to open 30 more stores in the UK to give it wider coverage and stimulate click-and-collect sales.
The retailer expects to open a new store every 10 weeks in a market that is in flux. Mothercare is reshaping its store base and others, including Kiddicare, are planning expansion.
International expansion is also a big focus and Mamas & Papas will launch in seven new countries in the next year. It will debut in Russia, South Africa, Singapore, South Korea, Lebanon, Croatia and Bosnia and Herzegovina through a mixture of franchise and distributor partnerships.
The retailer will open 45 stores and concessions during 2012, starting with Beirut in April. Nine stores are planned in South Africa, where it has partnered with luxury clothing retailer Surtee Group.
Mamas & Papas expects international revenue to reach £50m within the next five years and Maule thinks it will overtake its UK business within the next decade.