Kiddicare's physical stores are "highly likely" to be shuttered under new owner Endless, which has appointed a former Jessops director to run the business.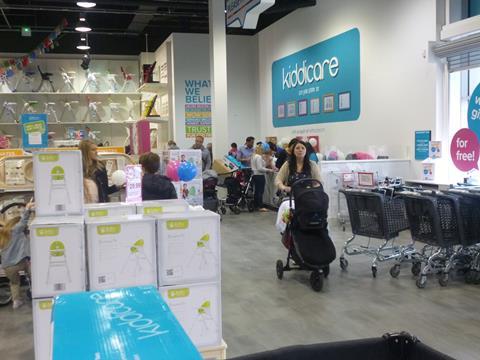 Between 700 and 800 job losses are expected if all 10 Kiddicare stores are closed, Retail Week has learned.
A source close to the situation told Retail Week that Endless, which acquired the retailer from Morrisons on Monday for £2m, wants to take Kiddicare "back to basics".
Kiddicare was run as a pure-play business before being acquired in 2011 by Morrisons, which subsequently took 10 former Best Buy stores for Kiddicare, contributing to the maternity specialist reporting spiraling losses.
"There's a decent ecomm business there," the source said.
Former Jessops retail director Chris Yates has joined Kiddicare as managing director, it is understood.
Most recently Yates was chief executive of Australian fashion and accessories retailer Lovisa, based in Melbourne. Endless will also appoint a new finance director at Kiddicare.
Endless yesterday began a formal consultation process with staff across stores and head office, where it is also likely staff numbers will be trimmed to reflect the smaller, online-only business.
The source said the restructure will "not happen overnight" and that without the Endless deal it was likely that Kiddicare would have fallen into administration, endangering all jobs at the business.
Endless declined to comment on the restructure or the appointments but on Monday its managing partner Garry Wilson said: "Kiddicare has a history as a trusted brand in the children's market. We will be working hard with management to grow the business over the long-term."
Morrisons will retain the liabilities relating to the 10 Kiddicare store leases and said it is "confident the £163m provision disclosed at its preliminary results in March will cover all the costs associated with its exit from the business". Morrisons put Kiddicare up for sale in March after deciding it did not fit with its strategic priorities.
Kiddicare's stores to close as ex-Jessops director takes the helm
1

Currently reading

Kiddicare's stores to close as ex-Jessops director takes the helm

2

3

4

5

6