Baby etailer Kiddicare is targeting a rapid rise in turnover to £200m by 2016 as it pushes the button on a radical transformation of its brand and operations.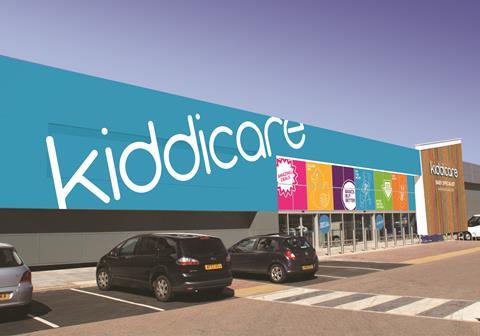 The etailer, owned by Morrisons, aims to increase sales by £150m as it widens its product offering, opens a tranche of large stores and eyes expansion into Europe.
Kiddicare opens in Nottingham next Wednesday in the first of 10 former Best Buy stores it acquired in January. The store features include electronic shelf-edge pricing, a test track for buggies and a raft of kiosks.
Chief executive Scott Weavers-Wright told Retail Week: "This is a new era. We have placed a bet that these stores will be best in class. We will have genuine authority."
Kiddicare, which will open a 55,000 sq ft flagship store in Thurrock in time for Christmas, said if the store model proves successful the etailer will target 20 to 25 stores in the UK.
It will also consider opening shops in Europe, starting in "stable" markets such as France and Germany.
However, the focus will remain primarily on Kiddicare's online operations, said Weavers-Wright.
The etailer will relaunch its website next month after overhauling its logo and marketing.
The Kiddicare assault comes at a time of turbulence in the maternity sector, as market leader Mothercare struggles in the UK.
Kiddicare chairman Richard Pennycook said the retailer will be ramping up its toys and clothing offer to take share.
"We are very ambitious for the business," said Pennycook. "Toys and clothing are two-thirds of Mothercare's business so we have seen an opportunity to increase market share."
Weavers-Wright added that the retailer is "on the hunt" to acquire baby brands to sell through Kiddicare and will leverage its links with Morrisons by stocking the grocer's new kidswear brand Nutmeg. Morrisons will sell Kiddicare's toy brand Buzzing Brains in its stores.
Morrisons acquired Kiddicare in February 2011 for £70m. At present the etailer only has a warehouse store at its Peterborough head office.