US supermarket giant Walmart has introduced a new logo that it will place on products from female-owned companies.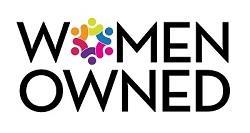 The 'Women Owned' initiative will see the new branding placed on the retail packaging of certain products stocked both in-store and online in a bid to "empower women and their families".
As part of its strategy to source more from women-owned businesses, Walmart supported the Women's Business Enterprise National Council (WBENC)to develop the logo, in collaboration with women-owned graphics agency Rouge24.
It is hoped the branding will help customers easily identify products made by businesses owned by women. All businesses that are WBENC or WEConnect certified are eligible to display the logo on their packaging, Walmart said.
The grocery heavyweight kicked off the programme by featuring six items with the logo in its promotional efforts.
Goldbug Inc. Carter's Newborn Shoes, Milo's Tea, Jelmar CLR Remover, Ziegenfelder's Budget Saver Pops, Ariela and Associates Smart and Sexy Bra and HMS Mfg. Co Hefty brand wastebaskets all formed part of the advertising scheme. All products will be sold in Walmart stores across the US.
Walmart Foundation president Kathleen McLaughlin said: "As the world's largest retailer, we have the opportunity to use our scale, purchasing power and local presence to help others.
"By sourcing more products from women-owned businesses and making it easier for customers to identify those products at the shelf and online, we are helping to empower women and their families. We are excited by the power of business, and retail in particular, to increase women's economic mobility."
The logo is the latest part of Walmart's Global Women's Economic Empowerment initiative, which it launched in September 2011.
Walmart has committed to source $20bn (£13.5bn) from women for its US business and to double sourcing from women internationally by 2016.