US grocer Safeway is preparing for a stock market flotation later in the year, only three months after it was taken private.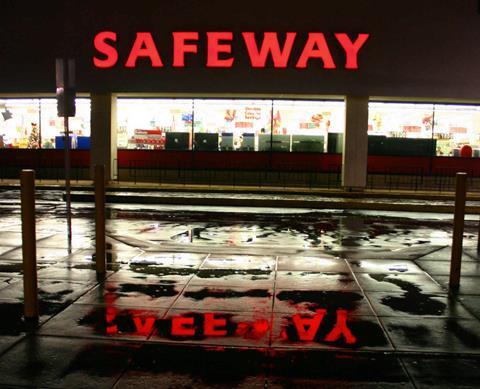 The grocer's holding company AB Acquisition has hired bankers ahead of an initial public offering it hopes will raise more than $500m (£330m), according to CNBC.
AB Acquisition is controlled by an investor group headed by private equity firm Cerberus Capital Management, which also includes Kimco Realty, Klaff Realty, Lubert-Adler Partners and Schottenstein Stores.
Safeway was taken private by AB Acquisition in a deal that closed for about $9.4bn (£6.2bn) on January 30. The grocer then merged with fellow supermarket Albertstons, which Cerberus Capital had bought in 2006.
A spokesman for Cerberus Capital has refused to comment on the flotation speculation.
A potential flotation of Safeway so soon after being taken private has surprised commentators because private equity firms traditionally take three years preparing a company for flotation.
Safeway and Albertsons have the second biggest market share among US supemarkets in terms of retail revenues, according to data from Euromonitor.
When the merger took place, Safeway and Albertsons combined had around 2,230 stores and $60bn (£39.6bn) in revenue. The US's biggest grocer by market share Kroger had about 2,400 stores at the time and $108bn (£71.3bn) in 2014 revenue.
Cerberus has overhauled Albertsons by closing or selling off stores and offloading land it owns. Cerberus has not had time to fully overhaul Safeway but has revealed it will dismiss 574 employees in its northern California headquarters, according to documents filed wth the California Employment Development Department.
Safeway was made a more attractive purchase option prior to its sale at the beginning of this year through the sale of its Canadian operation to rival Sobeys and the disposal of its Chicago-based Dominick's fascia.