Can new managing director James Daunt protect the bookseller from the digital onslaught?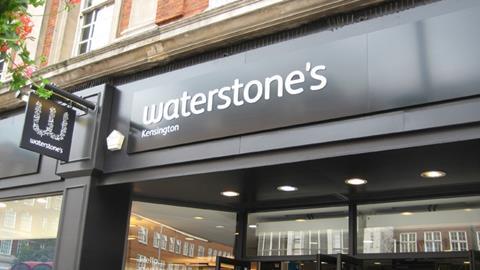 It's been all change at Waterstone's since its new owner – Russian oligarch Alexander Mamut – bought the book chain from HMV in May.
Last week the retailer unveiled the lead characters in a fresh chapter of its history as its new board was put in place.
Miranda Curtis, a director of Liberty Global – the sister company to Liberty Media which owns a stake in US book chain Barnes & Noble –has taken over as chairman while Nick Perren, chairman of Laurence King Publishing and Profile Books as well as trade magazine group William Reed, has added further publishing clout to the board.
The new appointments will help new managing director James Daunt, owner of highly regarded seven store chain Daunt Books, to help turnaround the fortunes of the UK's biggest bookseller.
Daunt has a challenge on his hands. Waterstone's needs to adapt to a world where e-book sales are soaring and online players such as Amazon have pushed price competition in the sector to new heights. In the face of these challenges, Waterstone's sales plunged below the £500m mark for the first time in five years in the year to April.
Under HMV Group ownership many initiatives were carried out to stimulate sales. It worked on customer engagement – setting up a loyalty card in 2007, which now has 3.4 million members – improved its offer, including setting up new children's departments in-store and set about refurbishing its store environment. But sales and profitability continued to decline.
Profitability peaked in its 2005 year with an operating profit of £28.4m; by its last financial year this had fallen to just £9.5m.
But the new team is coming out fighting. It is to enter the digital book battle by launching its own e-reader next year and is gunning to snatch market share back from Amazon.
Daunt, who is passionate about book stores and their role in the community, is also aiming to reposition the retailer as a local specialist.
The new managing director believes the ambience of a book shop, combined with knowledgeable staff, is what differentiates it from its online rivals and makes the buying experience superior.
Daunt has been bold in his first few months at the helm and, in a move that is thought to signal a shift away from a promotionally led price stance, he withdrew Waterstone's ubiquitous three-for-two offer, which has been part of the bookseller's strategy for a decade. It was a brave move when high street rivals such as WHSmith are still taking a highly promotional stance.
The industry will be watching the Waterstone's story unfold in the upcoming months to see if, as Daunt hopes, service and shopping experience can prove to be as big a pull as price for book shoppers.
Turning the page
Owner Alexander Mamut (A&NN Capital Fund Management)
Managing director James Daunt
Number of stores 296
Sales Down 2.8% to £499.2m in the year to April 2011
Operating profit Up from £2.8m to £9.5m