Uniqlo UK is the main European component of Fast Retailing, Japan's casualwear phenomenon of the 1990s that broke its domestic market mould by sourcing from China, working closely with a handful of suppliers to wow the Japanese with low price but good quality clothing.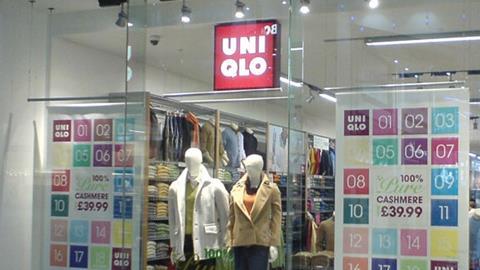 Its unique domestic chain exceeded 400 stores by 2000 and 800 10 years later. The business had its ups and downs in the early-2000s, including falling domestic sales and an ill-fated foray into food, but it is now an established domestic retail icon, also having stores in 10 other countries and distributors in a further 30.
Retail Week Knowledge Bank's updated profile of the UK operation, which in mid-2000 was the then buoyant Fast Retailing's first overseas venture, charts an equally if not more bumpy ride than its parent's. Huge losses saw the UK chain – 21 stores at its peak – slashed to five in 2003 and three shortly after.
Nevertheless, like H&M a decade earlier, Uniqlo decided to stick with the UK, restructure and try again, soon opening a handful of new stores, relaunching in 2005 after upgrading a Regent Street flagship. By 2009 Uniqlo UK had 14 stores, since reduced to 12, while sales have rebounded from under £10m to an estimated £75m in 2010/11, on which it has indicated its first positive EDITDA return. Moreover, sales densities have risen rapidly lately to elevated levels, comparing favourably with the likes of H&M and Topshop.
Management is reportedly looking to add 10 stores around London in the medium term, doubtless mindful of avoiding over-expansion again. Indeed, Retail Week Knowledge Bank believes Uniqlo could be positively and profitably received – albeit not on the scale of the earlier reincarnated H&M – in selected larger town and cities, predicting an altogether better future.