KPMG head of retail Helen Dickinson and Kingfisher group chief executive Ian Cheshire are to become the new leaders of the British Retail Consortium (BRC).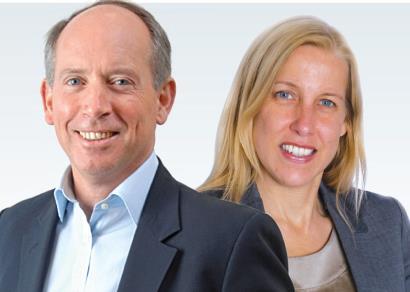 Dickinson will take over from Stephen Robertson as director-general, becoming the retail industry's ambassador and advocate in the corridors of power and the media.
Cheshire will succeed former Debenhams boss Rob Templeman as chairman of the trade body. He is the first serving chief executive to take up the role and the intention is that this will become standard practice from now on.
Dickinson will join the BRC at the start of December and have a one-month handover with Robertson. Her appointment will surprise some in the industry who had speculated that a candidate with experience at a retail company would be hired.
However, she has been with KPMG for more than 20 years and spent most of that time working with a diverse group of retailers. Dickinson has a long-standing connection with the BRC through the Retail Sales Monitor. She told Retail Week her extensive industry network would help in the new post.
"My experience has enabled me to work closely with a wide range of retailers, as well as to consider developments across the market as a whole, which I hope will prove excellent grounding," said Dickinson.
Issues such as leases and rates, the transformation of retail as a result of ecommerce and technology, employment and training are likely to be high on her agenda. Dickinson is the first woman to hold the position in 13 years.
Cheshire will take over as chairman – an unpaid role – on October 1 for two years. Robertson said that having a serving retail chief executive of Cheshire's standing would be a "huge benefit" to the BRC.
Cheshire said: "I've seen the effectiveness of the BRC's work in providing a united voice on the issues that matter. If a serving chief executive gets involved it helps reinforce the BRC's message."
Templeman will remain at the BRC for an extra year as deputy chairman, taking over from Tesco's Lucy Neville-Rolfe, to help ensure a smooth transition.
Dickinson and Cheshire were placed in the BRC roles by Sally Elliott of headhunter Korn Ferry Whitehead Mann.