Are your shops still eerily quiet in the run-up to Christmas? Then consider this; one in five shoppers intends to buy presents after December 25th in order to get the best possible bargain.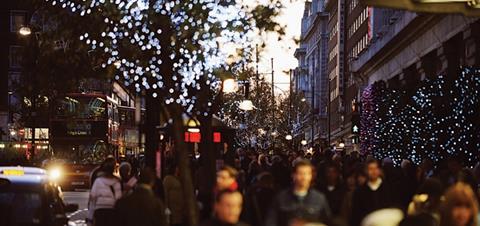 Where will shoppers spend this Christmas?
Amazon (54%)
Argos (25%)
Boots (17%)
Tesco (13%)
Ebay (13%)
Debenhams (11%)
M&S (10%)
Play.com (10%)
Asda (8%)
John Lewis (7%)
Apart from not sounding particularly in keeping with the festive spirit, it's yet another sign that retailers need to brace themselves for a rough ride during this year's festive countdown.
Moreover, they might be eerily quiet for another reason; everyone's browsing away on Amazon. Of course, this is an exaggeration to say the least, but the fact that 54% of shoppers have named online retail giant Amazon as one of their top three places to buy Christmas presents reflects the challenge that many retailers have on their hands. Only 9% named even the second favourite Argos only as their number one choice.
These are just a few of the findings to emerge from a survey of Christmas shoppers by customer insight firm Nunwood, which has investigated the festive spending habits of 7,300 consumers this year. With the race for spend well and truly underway, what does it indicate for this year's golden quarter? There's good news to be gleaned for a handful of retailers, but it's not looking so rosy for countless more.
The continued downturn is having a profound effect on how people are approaching their Christmas shopping. The good news is that men plan to spend roughly the same as last year. The bad news is that women expect to spend around 8% less. Nunwood's head of shopper insight Craig Ryder says: "Women are at the cutting edge of the economic uncertainty - the realities of household budgeting means they understand better than anyone the need to cut back on expenditure this year." And as for the 20% who plan to buy presents after Christmas day itself, that figure rises to one in four for the under 35s – and they expect a minimum of 33% off when they do spend.
Which retailers are streets ahead as shoppers' destination of choice? Whilst Amazon remains seemingly indomitable, a quarter put Argos in their top three retailers from which to buy presents, with Boots following in their place on 17%.
The popularity of online giant Amazon is reflected in the fact that 45% of those polled say they will use online as their main shopping channel – only 10% fewer than those saying the high street is their priority. Ryder says: "Online retailers will continue to see their chunk of an increasingly shrinking pot rise and the High Street has to respond." He believes that fundamental changes need to be made in the high street's retail proposition: "High street stores have to be 'experience platforms', not just showrooms," he argues.
Will the views of these 7,300 shoppers be echoed among shoppers across the country? All will become clear when the results start trickling through in January. But in the meantime, all retailers can do is concentrate on operational excellence and holding their nerve.