Retail news round-up on March 16, 2015: Naked Wines considers stake sale or float; Nick Lansley quits Tesco Labs; and Sir Philip Green demands and new BHS owners agree to top up pension deficit.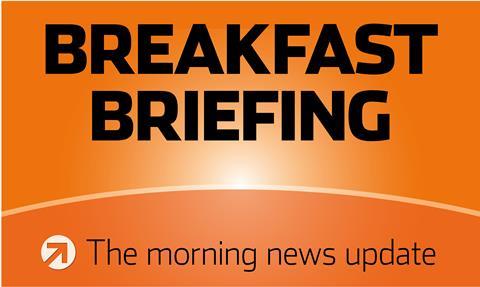 WPP eyes Tesco's Dunnhumby buy
Tesco could be poised to sell its customer data arm Dunnhumby to WPP, the world's largest advertising group.
The deal would also give WPP access to data that helps conglomerates such as Kellogg's and Coca-Cola set prices and promotions.
The Guardian reported that WPP had launched a bid for Dunnhumby, which created the Tesco Clubcard, quoting a source with knowledge of the talks.
Tesco revealed in January that it was considering selling the business as part of a strategy to win back customers who had turned their backs on the supermarket giant in favour of the discounters.
BHS boss departs days after its sale to Retail Acquisitions
BHS chief executive Richard Price has left his role at the retailer just days after it was sold by billionaire tycoon Sir Philip Green to Retail Acquisitions.
As revealed by Retail Week, Price announced his decision to resign prior to the deal, but was expected to stay on to assist with the transition to the new owners.
But Sky News reported that Price left his position yesterday. A source said that chief operating officer Darren Topp would take over as interim chief executive.
Stonehill acquires Phones 4U debt to mount attack on BC Partners
US distressed debt specialist Stonehill Capital Management has bought up a large chunk of the £430m in senior bonds in Phones 4U that were rendered almost worthless by the controversial collapse of the retailer last year.
The Telegraph reported that the hedge fund is now the largest holder of the bonds and could be used to mount a legal attack on BC Partners, the private equity firm that raised the cash to fund its acquisition of Phones 4U in 2011.
PwC, administrator of the retailer, said it had signed a first-of-its-kind confidentiality agreement with Stonehill to allow it to share the findings of its work
Argos unveils customisable 3D printed online jewellery trial
Argos has launched a customisable 3D printing pilot scheme that will allow consumers to design their own jewellery items online.
From a newly launched Argos microsite, consumers will be able to customise a range of 10 items including bangles, pendants, rings, cufflinks and earrings, The Drum reported.
The items will be delivered within three weeks and will retail between £50 and £550.
Permira eyes sale of remaining Hugo Boss shares
European private equity fund Permira is offloading its remaining shares in luxury clothing retailer Hugo Boss, worth €1bn (£713m).
According to Reuters, a price range of €112-€118.6 per share has been set for the deal, representing a maximum discount of 5.6%.
Bank of America Merrill Lynch and UBS are reported to be running the sale.
Harris & Hoole store to debut at London Stansted
Tesco-backed coffee chain Harris & Hoole is opening up its first airport store as part of an £80m revamp of the departure lounge at London Stansted.
The opening will take its portfolio to 46 outlets since it launched in 2012.
It comes just a week after Tesco revealed it had parted ways with Michael Holmes, the man charged with the grocer's move into cafés and restaurants, which also includes Giraffe.