Retail news round-up on November 6, 2015: John Lewis unveils £7m Christmas TV advert, Argos launches own same-day delivery and Booths' solid results.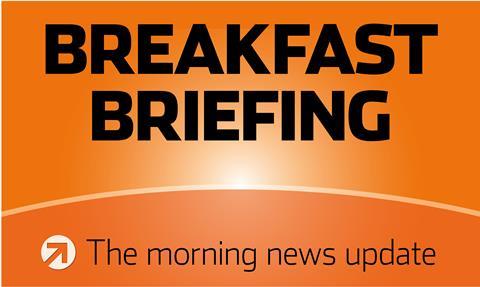 John Lewis unveils £7m Christmas TV ad campaign
John Lewis has officially launched its much awaited Christmas TV advert starring a young girl, called Lily, and the Man on the Moon.
The £7m ad campaign is set to a version of Oasis's Half the World Away and is covered by the Norwegian singer Aurora. It focuses on Lily's attempt to contact the Man on the Moon, who lives alone, to 'show him he is loved'.
The advert will be rolled out across TV ads, print ads and a Man on the Moon app to provide games and fun facts about the moon.
The department store chain teamed up with Age UK on its Christmas campaign to help to "drive awareness and support for some of the million older people who can go for a month without speaking to anyone".
Argos rivals Amazon with same-day delivery service
Argos has taken on Amazon with the launch of its own same-day delivery service that is initially free for orders above £50.
This comes after Amazon announced yesterday it will offer same-day delivery to Prime members in in London and parts of Hertfordshire and Berkshire.
The retailer has also promised all its click-and-collect customers a 'pick up in-store within 60 seconds'.
Argos' marketing director Stephen Vowles told The Drum "There's no [retailer] that can do same-day delivery across the nation. Certainly none doing same day for free over £50 and none that can say that most of the time customers will walk off with the product within 60-seconds of arriving in-store."
Booths reports annual turnover of £281m
Booths recorded turnover of around £280.76m for the year ended March 28.
The food and wine retailer reported £1.63m in profit on ordinary activities before tax during the period, compared with £3.95m last year.
The company said it was hit by food deflation and a 'tumultuous' grocery market.
A spokesman said: "Booths also made significant financial investments in a fair milk scheme in May 2014, vowing to pay the highest farm gate price in the market to farmers supplying Booths.